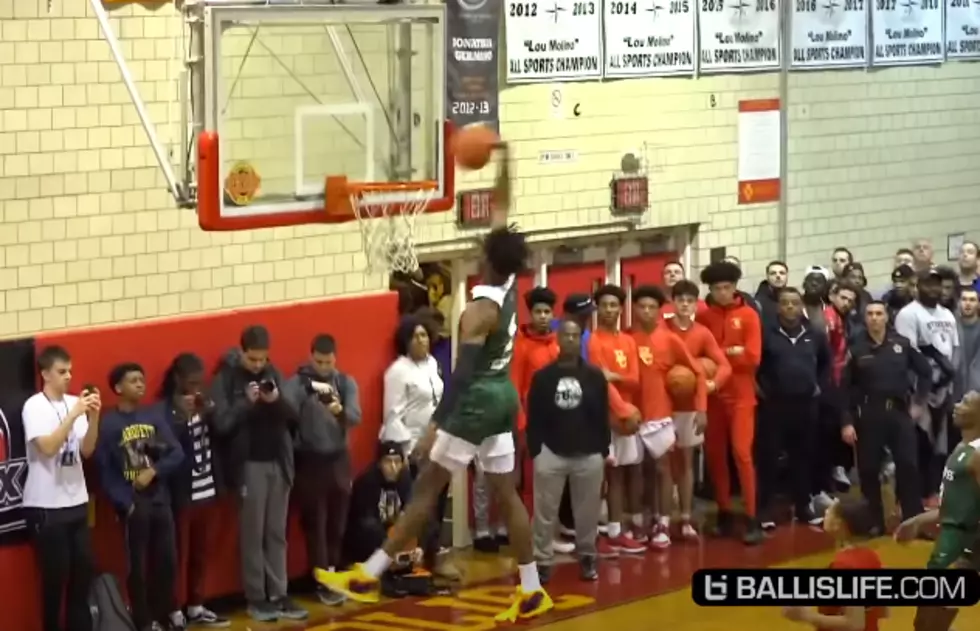 Jonathon Kuminga Reiterates That He Almost Chose Texas Tech
BallisLife via YouTube
Enter your number to get our free mobile app
Jonathon Kuminga is now the most prolific high school prospect to enter the G League Pathway program in its first year of existence. According to NBA insider Shams Charania, Kuminga will be getting around $500,000 to be apart of the inaugural season.
The G League Pathway program will allow NBA scouts and personnel to have more access to the players than they are allowed to have as collegiate players. Kuminga will be available to NBA teams in the 2021 NBA Draft, and is likely going to be the number one overall pick.
The highest-rated prospect in years was originally in the 2021 recruiting class, and should be heading into his senior season of high school basketball, but has reclassified.
So, why does this story matter for Texas Tech basketball fans? Kuminga doubled down in an interview with The Athletic that he almost chose the Red Raiders to play with his brother, Joel Ntambwe:
Kuminga, 17, was recruited by several top collegiate programs such as Duke, Kentucky, Auburn and Texas Tech. His older brother, Joel Ntambwe, plays for Texas Tech and Kuminga admitted that his runner-up choice was playing with his brother at Texas Tech.

 

"If it wasn't the G League, I was going to play with my brother," Kuminga said.
Kuminga never committed to Texas Tech, but it still feels like the Red Raider recruiting class took a hit today.
Sure, the class is still the best-rated in the school's history of recruiting, with a top ten ranking nationally according to 247sports.com, but I think the dream of adding the number one player in the nation and having the top-ranked class in the country had a lot of Red Raider fans feeling like a national championship game was in the sights for 2021.
That dream is not dashed today, but the Kuminga part of the puzzle has definitely been lost.
Now, we wait to hear confirmation of whether or not Joel Ntambwe will follow his brother to the NBA G League. He wouldn't be in the same program as Kuminga, but it would be the same league and a potential to cross paths on the court.
Ntambwe would likely enter the G League as an undrafted free agent to start his pro career.
The 8 Best Wins in the United Spirit Arena During the Chris Beard Era
More From Talk 103.9 & 1340