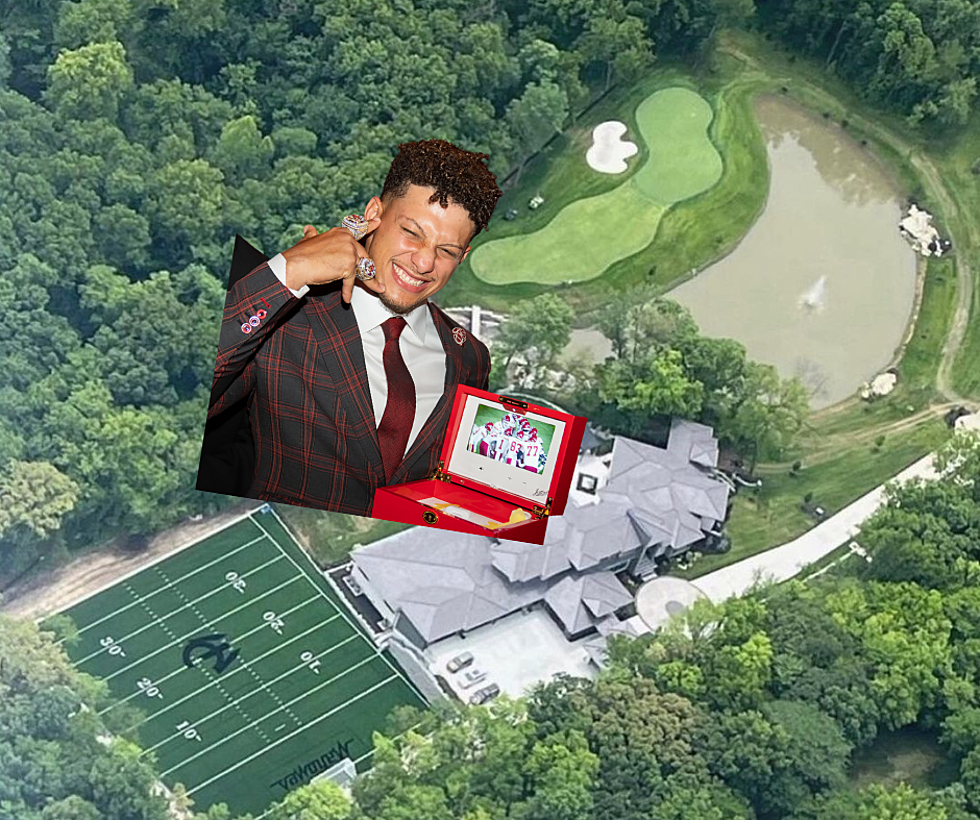 A Look Inside Patrick Mahomes' New Mansion
Edited: Kelsee Pitman
One of Texas Tech's favorite football players just bought a new home and you won't believe all it has until you see it.
Mahomes and the Chiefs will begin training camp on July 23 as they prepare for another championship run but there are already reports that the 2 time NFL MVP and Super Bowl champion has been working out with receivers at his newly finished mansion and when you see the photos, you'll know why.
The Mahomes'
new property
 that he bought in 2020 is finally finished and includes a partial football field, a giant pool, a private pond and a par-3 golf hole among other amenities.
Not too long after signing one of the biggest contracts in NFL history, Mahomes announced that he had brought an 8-acre plot of land in Cass County Missouri for his family's dream home. While the final sale price of what he paid remains a mystery, the property was last listed for $400,000.
Someone was able to catch a video of the new property with a drone and indeed it has EVERYTHING he needs including a a 50-yard football field with his name scrawled in the end zone, a sprawling backyard pool deck, a man-made pond and his very own par-3 golf hole.
The couple's previous Kansas City Home was just sold, reportedly valued at $2.9 million. Mahomes' dream house has a closet with 180 pairs of his favorite shoes.
The home was sold in June but the purchase price was not listed.
Patrick Mahomes Missouri Home Now Available in Kansas City
Inside Kansas City Chiefs QB Patrick Mahomes Insane Shoe Closet
Patrick Mahomes Inducted into Texas Tech Ring of Honor
Mahomes was on hand for the ceremony at halftime of the game between Baylor and Texas Tech.
More From Talk 103.9 & 1340