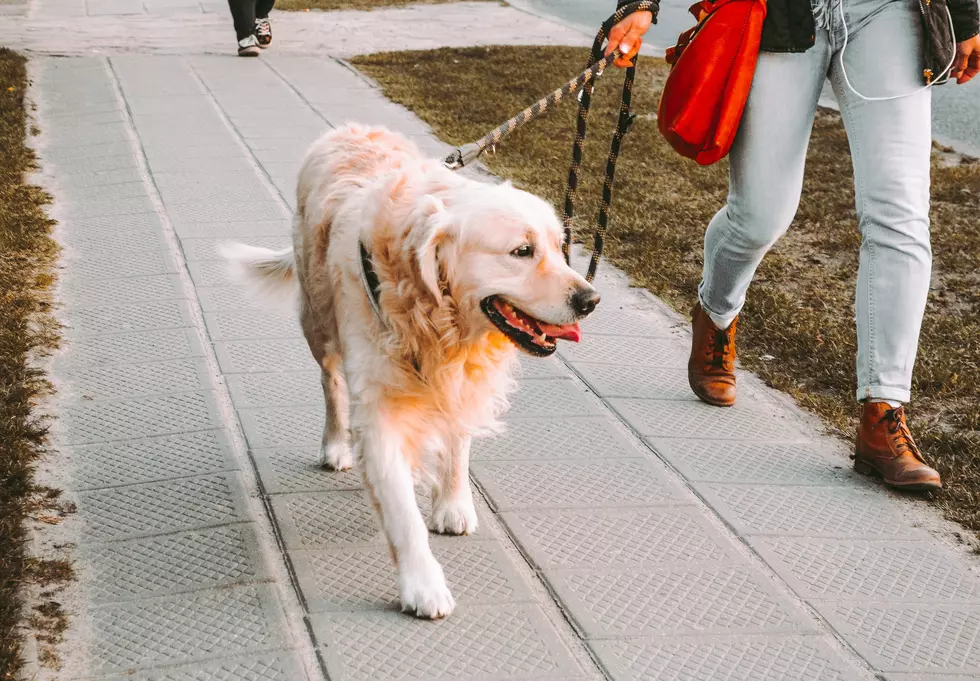 How Hot Is Too Hot for Fido? What Lubbock Dog Parents Need to Know
Photo by Andriyko Podilnyk on Unsplash
Temperatures are moving closer to average this week, but that doesn't mean it's safe to take your pets out for a walk during the heat of the day.
What you may not realize is that while the air temperature is at a comfortable 77 degrees, the asphalt can reach up to 125 degrees when in direct sunlight. This jumps to 143 degrees when the air temperature reaches 85. Thus, you can only imagine the pain that your pup must be in when a walk happens in the upper 90s or triple-digit heat. Therefore, it's always best to keep walks and jogs to the early morning and late evening hours.
The best way to gauge if the pavement is safe is to simply place the back of your hand against the concrete or asphalt. If you can hold it down for 10 seconds with no discomfort, then you're good to go. If the pavement type changes on your walking route, it's important to check all surfaces before you proceed further.
Additionally, if you want to take your pups out after temperatures have reached this problematic threshold, make a point to drive them to a park so that their paws can stay safe on the grass. It's imperative to note though that turf will become superheated just like asphalt, so don't assume green means that you're good to go.
Finally, pet owners need to keep in mind that it only takes 60 seconds for damage to occur to your pup's paws. Paying attention to the forecast is imperative to your pet's safety. If you want to take extra care of their feet, also consider investing in paw wax. It not only adds a barrier between their sensitive skin and the pavement, but can also protect them from harsh surfaces and some irritants that may be lingering on walking surfaces.
12 Toxic Foods That You Should NEVER Feed Your Dog
While we're all aware of certain foods that will cause a threat, there are others that may come as quite a surprise. We break down what symptoms to watch out for and why these foods should be avoided.
The Top 7 Things To Do Before Hitting the Lake This Summer
Don't hit the water until you've read this.
Top 10 Ways to Lower Your A/C Bill This Summer
More From Talk 103.9 & 1340