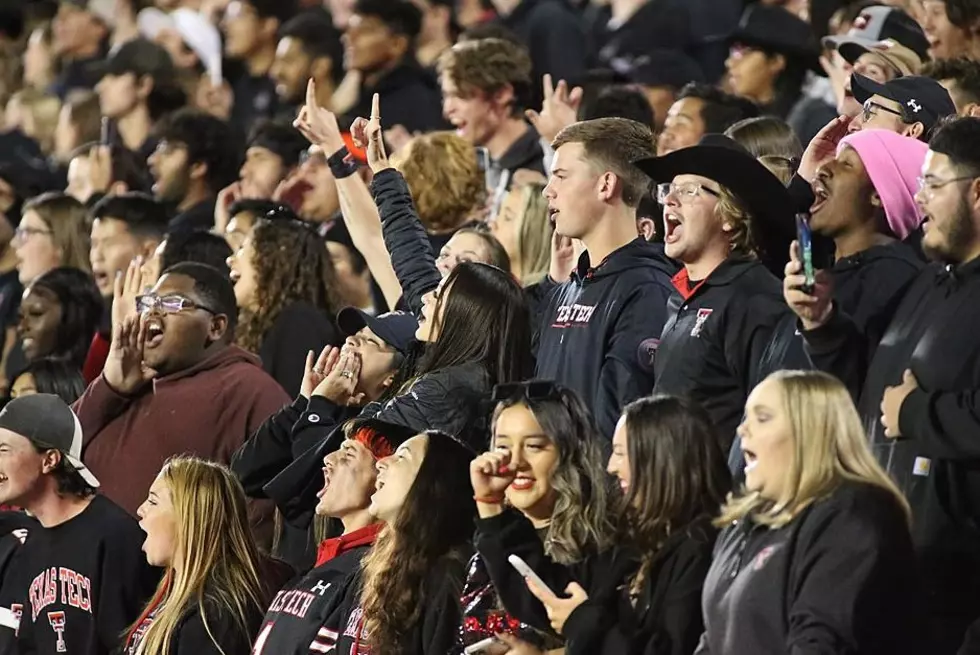 Going To The Tech Game Saturday vs. KU: You Can Bring These Things To Keep Warm
Paul Roberts, KKAM.com
When kickoff comes this Saturday against Kansas it will be 48 degrees and by the end of the game, it will drop even lower.
If you are wondering what you can and can't bring for the Texas Tech game since we haven't had a cold game yet I have you covered.
After talking to Texas Tech athletics the big question will be if you can bring blankets, gloves, hats and things like that to the game. The answer is yes. You are welcome to bring those things but security may ask you to open it up so that they can ensure nothing is inside.
They do remind everyone to have their tickets ready when they walk to the gate and get there early. They are expecting a big crowd and maybe a little bit of a long line to get in so they can check everyone's stuff.
You are also welcome to bring hand warmers.
The biggest thing they are worried about is bags. You still have to bring a clear bag into the game even if it is carrying your blanket.l There is a size limit to how big that bag can be. You can see the clear bag policy here but you can't have one bigger than 12" by 12". You are more than welcome to carry your blanket in.
The biggest recommendation is to wear layers and keep your feet warm. There shouldn't be a big wind on Saturday so that should help.
Move: If your extremities are feeling cold, stand up and move around. It's the easiest way to generate some heat under those layers.
There are three things to remember:
Move: This is the best way to generate some heat and keep you warm
Eat: All the calories will help fuel your internal furnace.
Pad: Make sure you bring a blanket or something to sit on so that the cold metal bench doesn't keep you cold.
As for concessions, all the normal ones will be there but they also will be adding some warm concessions as well for fans. You can also buy hot chocolate at this game to stay warm.
Patrick Mahomes Inducted into Texas Tech Ring of Honor
Mahomes was on hand for the ceremony at halftime of the game between Baylor and Texas Tech.
22 Top Moments from the Texas Tech Gigapixel Photo
I spent way too much time on this gigapixel photo and enjoyed every minute of it.
More From Talk 103.9 & 1340