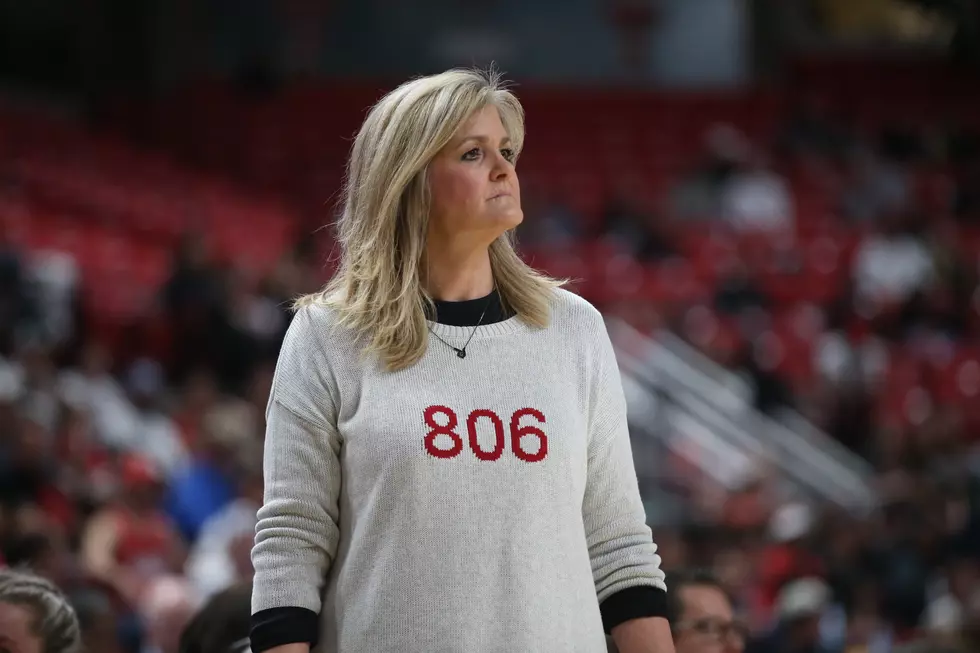 Gerlich's Lady Raiders Gaining Confidence Through Adversity
Paul Roberts, kkam.com
The Lady Raiders got their first Big 12 win against TCU this weekend in Fort Worth beating the Horned Frogs 78-70. The Lady Raiders trailed by a point in at halftime and outscored TCU by nine points to take the victory. Bre'Amber Scott led the Lady Raiders in scoring with 20 while Brynn Gerlich and Bailey Maupin joined her in double figures with 16 and 14 a piece.
The Lady Raiders are now 13-3 heading into the meat of their schedule and coach Gerlich told Ryan Hyatt on KKAM that the TCU victory was an important one to start building confidence, "Our team needs some confidence... We started big 12 play off a little shaky against two ranked opponents but I thought we were in both games." Gerlich continued, "We just have to figure out how to put 40 minutes together and I thought we did that against TCU."
The Lady Raiders got the road win, now they need to win a few at home to really get this Lubbock crowd behind them. Their next opportunity is against a ranked Oklahoma team. The home game after that? The Texas Longhorns.
Just like there are no off nights in the Men's Big 12 basketball slate, the women's team Big 12 schedule is a fight night after night. That doesn't mean their aren't some winnable games, or some games fans will want to come out to regardless of the opponent, like when the Lady Raiders honor the National Championship season on it's 30th anniversary.
That special game will be when Baylor comes to town on the 28th of January.
Lady Raiders Open With Win Over Corpus Christi
Texas Longhorns Beat Lady Raiders in Lubbock
More From Talk 103.9 & 1340