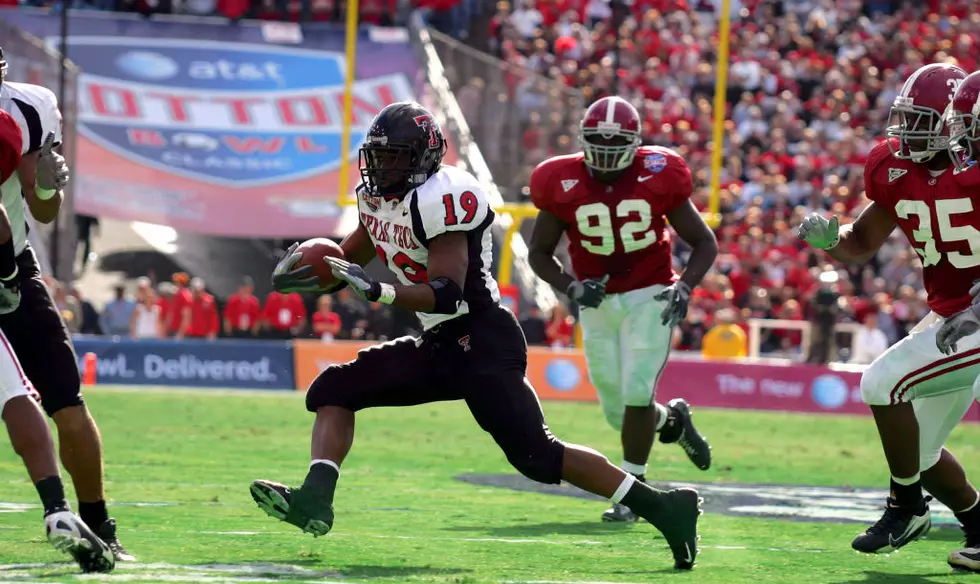 Former Red Raider Running Back Arrested
Ronald Martinez, Getty Images
Taurean Henderson, a former Texas Tech running back, was arrested June 18th on five felony charges related to a high-speed chase from March.
Henderson was charged with two counts of evading arrest with a vehicle, and three counts of attempted aggravated assault against a public servant. On June 18th, 2020, he was arrested in Houston by the U.S. Marshals Service Fugitive Task Force.
The Gatesville Messenger reported that the original incident happened shortly after midnight on March 12th. The Coryell County Sherriff's Office Investigators were doing surveillance on a Gatesville residence that had been the source of complaints about narcotics. During the surveillance, they began tailing a black Mercedes Benz, that matched the description of a vehicle that evaded another deputy on a previous date, driving past the house at a slow speed.
While being tailed by an unmarked car, Henderson failed to use a turn signal. The officer initiated a traffic stop, but Henderson did not pull over and initiated a high-speed chase that reached upwards of 150 miles per hour.
During the chase, Henderson also avoided spike strips by going through incoming traffic.
Henderson was Texas Tech's leading rusher from 2002 through 2005 and holds the Red Raider record for career receptions with 302. He also had 50 career rushing touchdowns.
27 Best and Worst Texas Tech Football Uniforms Since 2000
More From Talk 103.9 & 1340