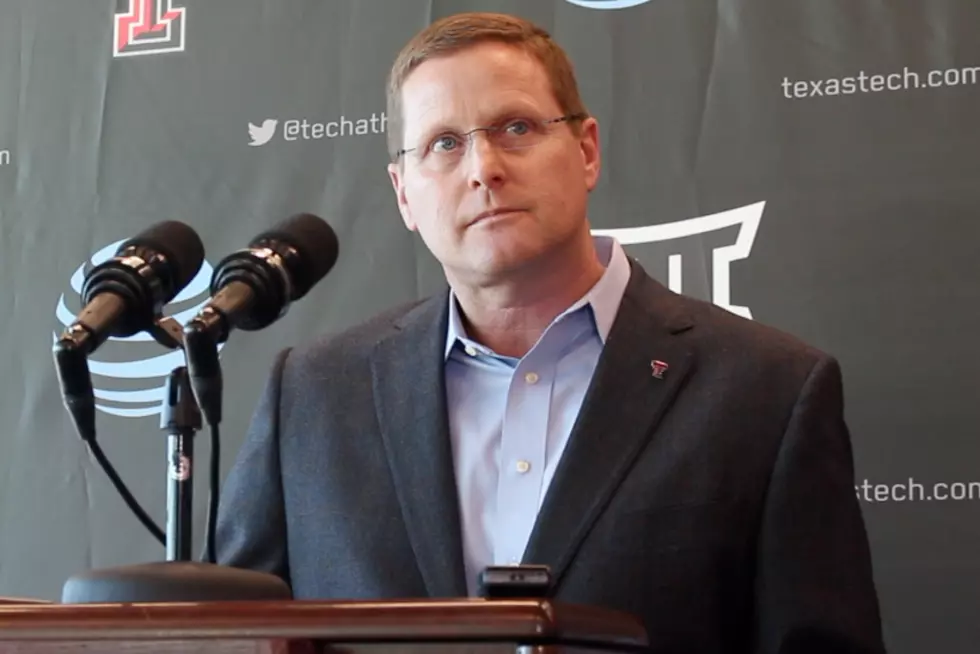 FMX Starts GoFundMe to Help Kirby Hocutt Pay $25,000 Big 12 Fine
Justin Massoud, KKAM.com
The statement from Big 12 Conference reads as follows:
In accordance with Big 12 Conference sportsmanship policies, the Conference has issued a public reprimand and $25,000 fine of Texas Tech University Athletics Director Kirby Hocutt for his statement in the aftermath of the Red Raider's double overtime loss at Baylor.
"The Big 12 Conference members have developed policies governing the officiating of our contests," said Commissioner Bob Bowlsby. "It is vital that senior administration officials, especially the Directors of Athletics, adhere explicitly to these policies. It is very difficult to balance support for an institution's teams while fully complying with the imperative created by schools acting together to manage athletics competition. On this occasion, the required discipline was not exercised. Kirby Hocutt is one of the very best athletics administrators in the nation, and I am grateful for his assistance and support in resolving this matter."
We think that this measure is a little over the top and expect that others will as well. So we decided to set up a GoFundMe account* in order to help pay this stupid fine for our beloved athletics director.
If you also think that this fine is an overeaction, show your support by helping to pay the fine.
UPDATE: Former Chancellor Kent Hance has also tweeted out a link to donate in order to help pay this ridiculous fine:
*All donations will be given to the Texas Tech Athletics Department 
More From Talk 103.9 & 1340