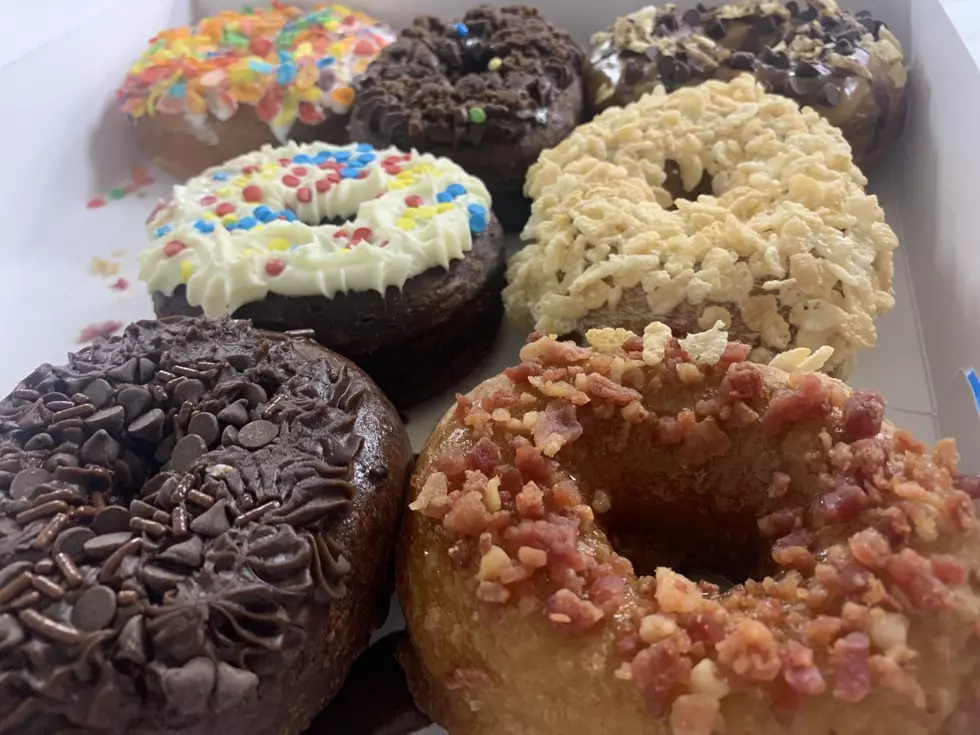 Donut Shop From New York Sprinkles Its Way To Lubbock
Kelsee Pitman, Townsquare Media
There's nothing like having a fresh donut. But what about crazy donut flavors like maple bacon, strawberry cheesecake, cookies and cream and so much more?
The new donut spot is doing just that and taking over Lubbock by sweet tooth. They just started selling on May 1st, 2022 and people are already going crazy over it.
The place is called Northern Sprinkle and the owners came all the way from New York. Tara Fineout said her son and husband's job brought them to Lubbock. She said it's definitely a change from New York, but they love the weather. Crazy, right?
Their business came very naturally to Tara because she's always had a love for donuts and creating new flavors. Her donuts do show that very well. Her dream was always to run her own business and it's finally coming true.
Northern Sprinkle offers six of the same flavors each week, then introduce at least two new ones as well. Some of the flavors we have seen so far include Fruity Pebbles, funfetti cupcake, maple streusel, creamy cheesecake, Headlight with sprinkle, PB glaze & PB Cup, and so much more.
What makes them different, you ask? They only sell topped cake donuts. "The flavor possibilities are endless and we have just begun," Fineout said.
What's also cool about their business and they post on the boxes what is in them to help people who have an allergy.
If you'd like to learn more information about Northern Sprinkle or how to order, pay a visit to their official Facebook page. They sell a dozen donuts for $28, or half a dozen donuts for $15. Northern Sprinkle accepts payment options through Venmo or Cash App. You'll have to pick them up in Lubbock at a neutral spot until they can get their food truck up and running.
Remember: if you know of any places opening soon or brand new to Lubbock that you want me to check out, reach out at: kelsee.pitman@townsquaremedia.com.
Here Are 4 Quick and Easy Ways to Find Lubbock Food Trucks
The Top 25 Restaurants in Lubbock With At Least 1,000 Reviews
These are the top 25 restaurants in the Lubbock area with at least 1,000 online reviews.
More From Talk 103.9 & 1340