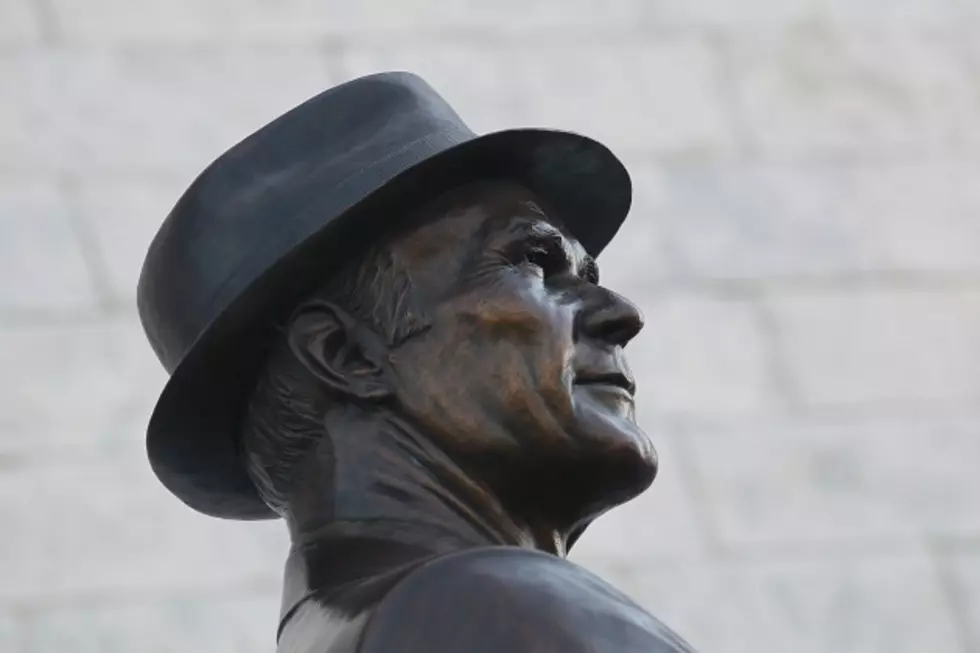 Dallas Cowboys Honor Legendary Coach With 'Landry Shift'
Ronald Martinez, Getty Images
Some might not have noticed, but, the Dallas Cowboys honored legendary coach Tom Landry in their win over the New Orleans Saints by having the offensive line do the "Landry Shift" - something I haven't seen since I was a kid.
If you're an old school Dallas Cowboys fan like me, then there is no doubt that you know what the "Landry Shift' is. But, in case you don't, I'll explain.
The 'Landry Shift' was a move used in the 60's and 70's and 80's to help disguise formations. The offensive line would go up to the line of scrimmage, then would rise up, then go back down in their 3 point stance. It was a classic move that not only showed unity, but it also disguised the formation because at the same time, the running backs would shift. But, because the focus was on why offensive line was doing that, it would disguise what the offense was really doing.
After the Cowboys secured their victory over the Saints this past weekend, the offense got into "victory formation' and performed the 'Landry Shift' to honor the late legendary coach.
As I watched the end of the game, I immediately noticed the 'Landry Shift' and it really took me back to the good old days when I used to watch the Dallas Cowboys as a kid. Man, I miss coach Tom Landry.
More From Talk 103.9 & 1340