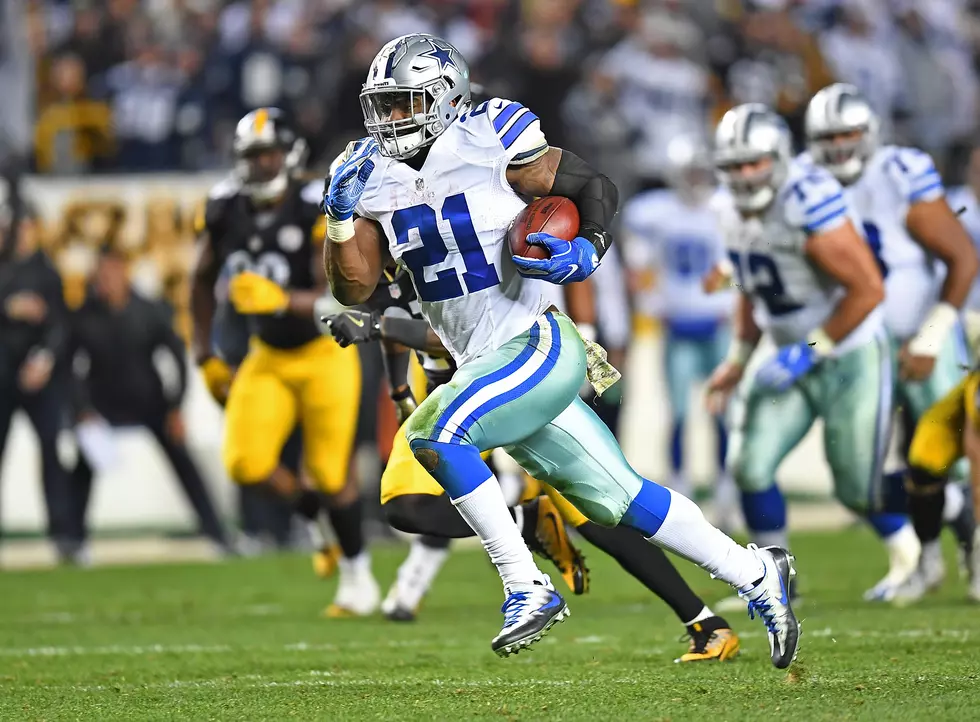 Cowboys Reportedly Offer Zeke Huge Payday
Photo by Joe Sargent/Getty Images
After 4 weeks of holding out and going back and forth with the Cowboys, Ezekiel Elliott may have gotten the pay day he's looking for. According to new reports from several sources, Jerry Jones and the Cowboys have offered Zeke a substantial contract that could make him one of the highest paid running backs in the NFL.
Yes, you read that right. Zeke's new offer would put him ahead of LeVeon Bell and just behind Todd Gurley.
Now, whether or not Zeke accepts the offer or not remains to be seen. Fellow Cowboy Dak Prescott allegedly turned down a contract that would have made him one of the highest paid quarterbacks in the league. The Boys also have several other high profile players they are either going to have to trade, pay or let go of.
More From Talk 103.9 & 1340