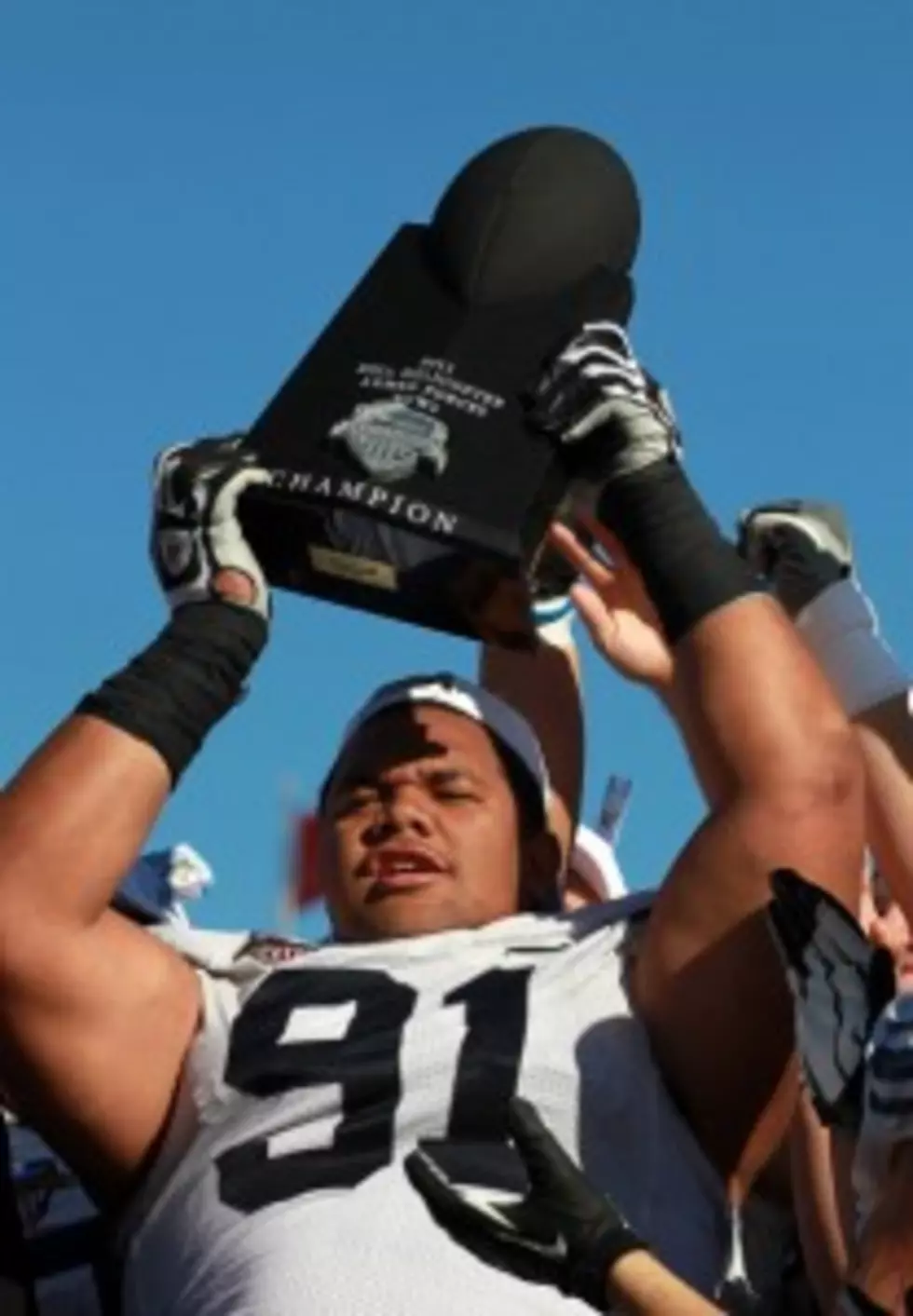 BYU Defeats Tulsa 24-21 in the Bell Helicopter Armed Forces Bowl
BYU slid past Tulsa 24 to 21 Friday in the Bell Helicopter Armed Forces Bowl after scoring the go-ahead touchdown with 11 seconds left in the game.
Riley Nelson tossed three touchdown passes to Cody Hoffman, the last with 11 seconds on the clock, to give BYU another 10-win season.
With no timeouts and the ball at the 2, the Cougars hurried up to the line. Nelson then faked a spike that would have stopped the clock and instead stood up and threw to Hoffman in the end zone.
It was the Cougars' fifth 10-win season of head coach Bronco Mendenhall's seven-year tenure in Provo.
G.J. Kinne threw for three TDs for Tulsa, including a 30-yarder to Bryan Burnham with 10:42 left on the clock for a 21-17 lead.
BYU finished the year 10-3 overall and 4-2 away from home (independent football team), and Tulsa wrapped up the year 8-5, and 7-1 in C-USA.
More From Talk 103.9 & 1340