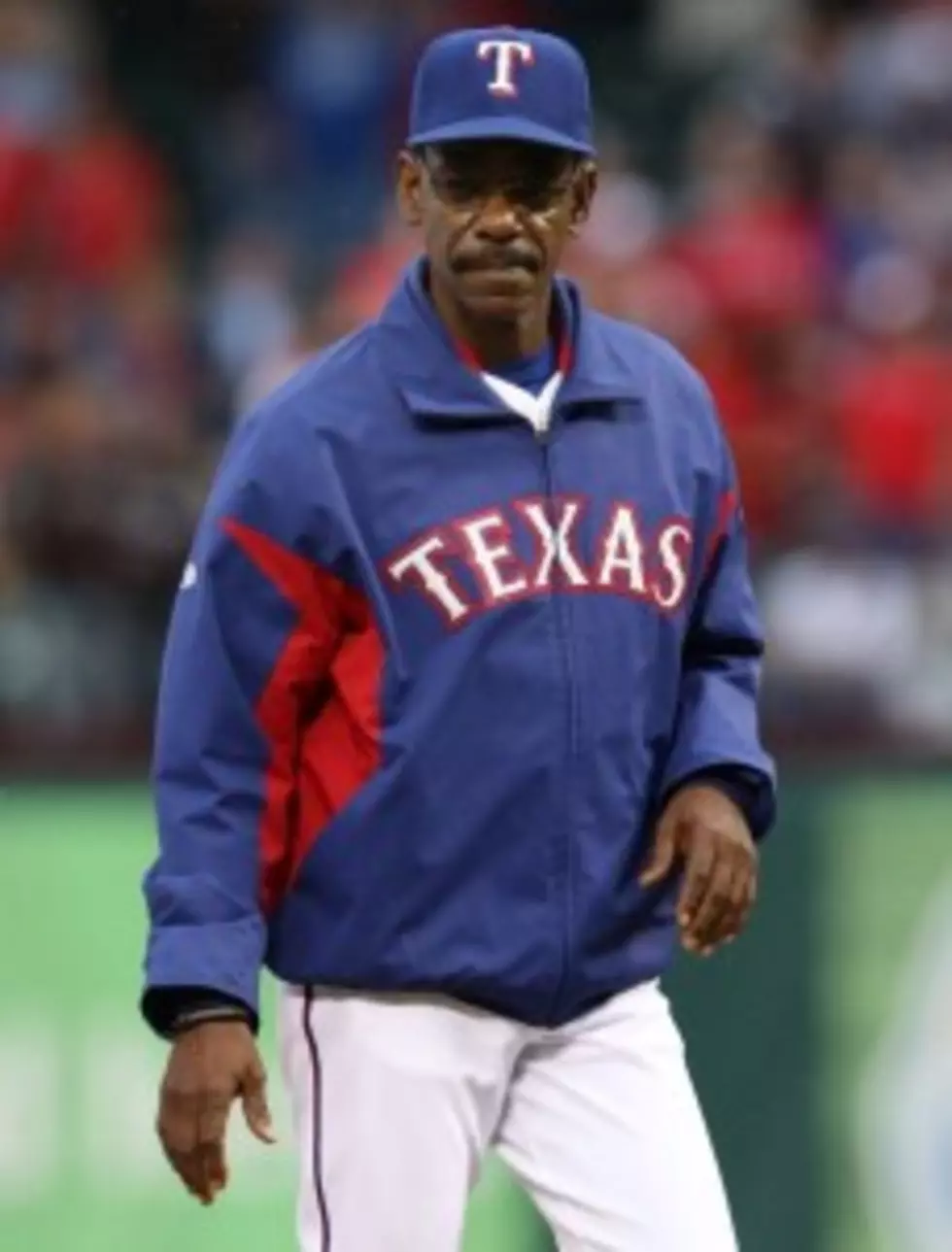 Big Question Marks Surrounding Texas Rangers 2013 Roster
Ronald Martinez, Getty Images
For a team that won two straight AL West titles and dropped a chance for a third to Oakland on the final day of the season you wouldn't think there would be many question marks heading into the off-season, but that's not the case with this year's Texas Rangers.
Texas brass has plenty on their plate to mull over this off-season as they try to rebuild a pitching staff that was expected to be a strength heading into 2012. Jon Daniels and Nolan Ryan have to figure out if they want re-sign John Hamilton and Mike Napoli, decide on if youngsters Mike Olt, Jurickson Profar and Leonys Martin are ready to step up an become everyday players, but maybe most importantly if skipper Ron Washington will be brought back.
One thing is for certain though, money is no issue.
The Rangers had a payroll of approximately $120 million in 2012. They have approximately $42 million coming off from their potential free agents. Some of that will be allotted to retaining current players on the roster, but with the financial baking they have from ownership there is no reason Texas shouldn't be players on the free-agent market.
The starting rotation next season will be headlined by Yu Darvish, Matt Harrison and Derek Holland while Colby Lewis and Neftali Feliz will be attempting to return to form following season-ending injuries. Alexi Ogando could be moved back into the rotation from the bullpen or rookie Martin Perez could be given a shot as the fourth or fifth starter. Ryan Dempster and Scott Feldman are both free agents.
The bullpen will bring back Joe Nathan as the closer, but Mike Adams, Koji Uehara, Mark Lowe and Roy Oswalt are free agents. Texas has some young guys to work with in Robbie Ross, Michael Kirkman, Tanner Scheppers and Justin Grimm, but there's no doubt they will want to add to that nucleus, particularly if Ogando is moved back into the rotation.
Behind the plate as mentioned earlier Napoli is a free agent, while Geovany Soto is eligible for arbitration. The best of the free agents hitting the market are the White Sox's A.J. Pierzynski and New York's Russell Martin.
First base will need to be sorted out as well. Mitch Moreland played in 114 games this season, hitting 15 homers with 50 RBIs. Does he become the everyday player or do the Rangers go with a rotation of Moreland and Olt or just hand Olt the reigns with the hopes he'll take the job and run with it?
The rest of the infield appears to be locked in heading into next season. Ian Kinsler is one of the top second baseman in the league and just signed a five-year, $75 million extension in April. He won't be going anywhere unless it's a position change to the outfield to make room for Profar.
Elvis Andrus is one of the most productive shortstops in the American League and if Texas is looking to move someone in order to get Profar on the field Andrus trade value is higher than Kinsler's. Plus, Andrus is signed through two more years making it a more attractive contract to potential suitors.
The other corner infield spot is will be manned by Adrian Beltre next season who is signed for three more years with an option for 2016. He's coming off a great season, but will be 34 years old next season, so the Rangers will need to start looking for a replacement down the line.
The outfield will most certainly need to be sorted out.
In left, David Murphy had a strong season and will be entering a contract year.
Hamilton's departure would create a hole in the middle of the Rangers line-up. Defensively Texas could elect to go with Craig Gentry and Leonys Martin in center, but both would leave you wanting more from behind the plate.
In right field Nelson Cruz played in a career-high 159 games and hit .290 with 24 home runs, 90 RBIs and a .460 slugging percentage. It's the first time in four full seasons that his slugging percentage was below .500. Along with Murphy he is a free agent after next season. If Hamilton walks via free agency the Rangers will need Cruz's bat more than ever to be effective, but he proved to be a bit of a liability defensively this past season.
Michael Young will be back next year but what his role with the team will be is still to be determined. Can he continue to get every-day playing time despite his struggles this past season? It's more likely to see Young as the valuable utility player off the bench that can give a day off or start in a pinch at any of the infield positions.
Should be fun to watch it play out. What do you think will happen?
More From Talk 103.9 & 1340