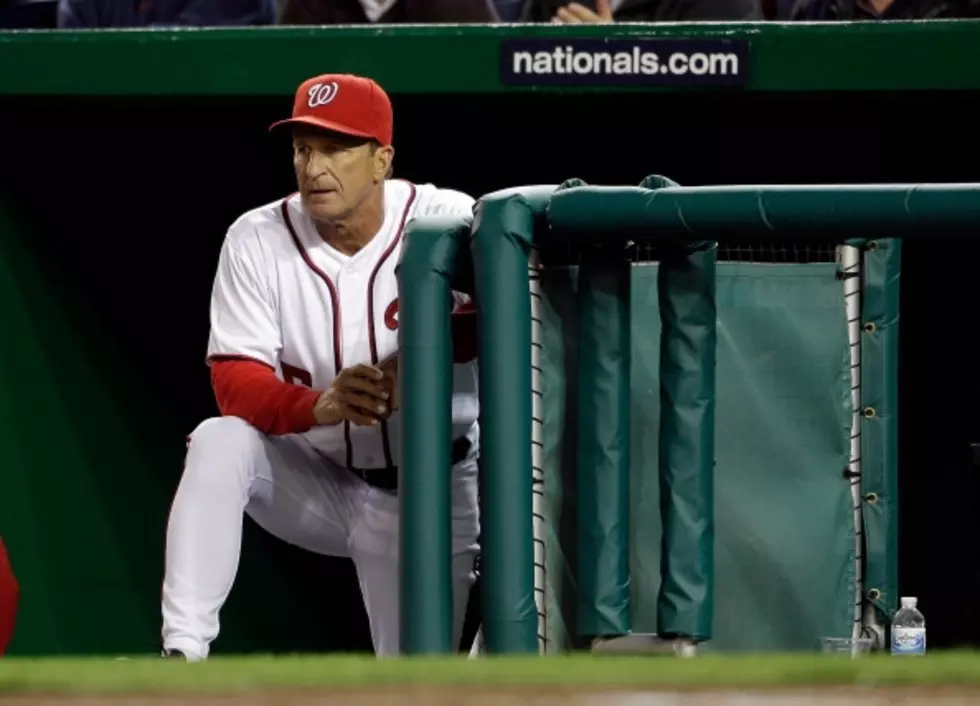 Another MLB Manager Out as Jim Riggleman Annouced His Resignation from the Washington Nationals
Rob Carr, Getty Images
Washington Nationals manager Jim Riggleman abruptly resigned from one of the hottest
teams in baseball at the moment on Thursday, stating he felt that the franchise wasn't committed to him over the long term. The Nationals weren't ready to pick up the option on Riggleman's contract for next year; further reinforcing Riggleman's feeling that he was merely a placeholder manager until the team could find someone better. Riggleman has been working on one-year deals since taking over for Manny Acta in July 2009. He was being paid $600,000 this year and the Nationals held a team option for 2012 at $600,000.
The announcement came shortly after the Nationals completed the sweep of the Seattle Mariners, and Riggleman said in a post-game interview, "I know I'm not Casey Stengel, but I do feel like I know what I'm doing. It's not a situation where I felt like I should continue on such a short lease." Washington General manager Mike Rizzo said he'll announce on Friday who will manage the team this weekend during a road series against the Chicago White Sox.
Riggleman is the second manager in the majors to resign this week as Flordia Marlins manager Edwin Rodriguez quit on Sunday, but unlike the Nats his team was struggling and in last place in the NL East.
More From Talk 103.9 & 1340