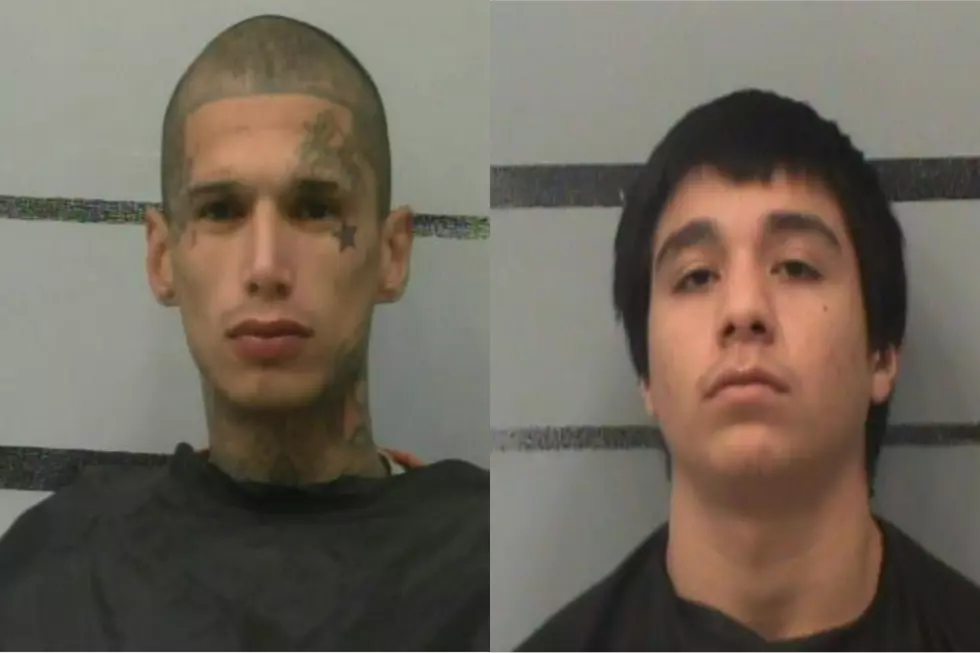 A Lubbock Teen Was Arrested In Connection To A 2022 Robbery
Lubbock County Detention Center
A teenager was arrested in connection to a robbery from 2022. The Lubbock Police Department was dispatched to a Smokehead Shop just after 8:45 p.m. back on January 7, 2022. Employees that were at the shop during the robbery told police that 19-year-old Elijah Jimenez and 30-year-old Adrian Hernandez locked the doors as they came in.
KAMC news reported that Hernandez brandished a gun and used the statement
I'm going to keep it gangster...I'm robbing this [expletive]
After using a catch phrase straight out of an early 2000's rap song Hernandez then demanded money and cigarettes while holding a shop employee at gunpoint.
Hernandez was arrested back on March 4, 2022 and in the spirit of keeping it gangster told police during questioning that he doesn't steal but instead shoots people. Hernandez' accomplice, Jimenez, was later identified for his involvement in connection to the armed robbery. Jimenez was arrested on Wednesday, January 25, on one count of Aggravated Robbery. As per the publishing of this article Jimenez is currently still in the Lubbock County Detention Center on a $100,000 bond.
Hernandez has been in the Lubbock County Detention since his arrest back in March of 2022. He is currently charged with:
Possession of a Controlled Substance
Theft Between $100-$750
Felon in Possession of a Firearm
Assault Causing Bodily Injury
Fraudulent Use/Possession of Identifying Information Under 5 Items
Failure to Maintain Financial Responsibility
Two Separate Charges of Aggravated Robbery
Hernandez is currently being held in the Lubbock County Detention Center on a combined bond of $250,000.
Lubbock's Mugshot Monday: (January 16 - January 22, 2023)
Mugshots of 50 people arrested in Lubbock
Texas Tech Looks Rather Lovely Covered in Snow
Lovely images of the Tech campus after a big snow.
Your Blue Bell Ice Cream Favorite, According to Your Star Sign
Align your stars with this Lone Star favorite. This is your favorite Blue Bell Ice Cream flavor, according to your star sign.
More From Talk 103.9 & 1340