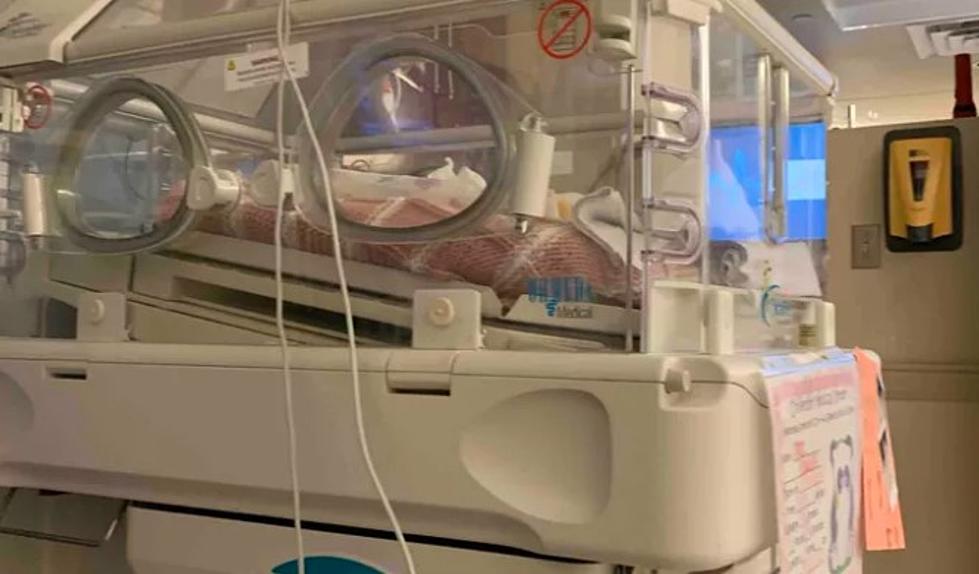 A Brownfield Family Is Asking for Your Help to Save Their Baby Girl
Celina Peace
Celina Peace, a new mother in Brownfield, Texas, is asking for your help to save her baby girl.
Peace has created a GoFundMe in hopes of fundraising enough money to pay for her baby's medical needs.
The baby was born over three months early at only one pound and 14 ounces. The premature delivery was caused by a water rupture and placenta abruption, leading to an emergency C-section.
The baby is currently in the NICU, fighting for her life in an incubator and being fed breast milk through a feeding tube. She has received multiple blood transfusions, needs assistance from a ventilator to breathe, can't regulate her body temperature, and has a heart murmur that has developed into a condition known as Patent Ductus Arteriosus (PDA).
Not only is it hard to have your newborn baby struggle like this, but the mother had just given birth to her baby boy only seven months prior. The unexpected delivery combined with the medical bills they are facing has put this family in a very hard place.
I reached out to Peace and she explained to me that they are currently trying out some heart treatments in the hope of fixing the murmur without the need for surgery. Although the baby is stable, she still has a long way to go before she would be able to leave the hospital.
When the GoFundMe page was created, the baby had been in the NICU for about a month. On October 2nd, the mother gave an update explaining that things are looking a little bit better as the baby girl is up to 2 pounds and 3 ounces.
They have a goal of $10,000 to cover their bills and support their baby. So far, they've had 70 donors and have raised nearly $2,000, but they still have a long way to go.
If you would like to help support this family, you can visit their GoFundMe page. If you're not able to donate, then the family is asking that you keep them in your thoughts and prayers.
TX Senate Bill 3 Passed: These Historical Subjects Would No Longer Be Teaching Requirements in TX Schools
Texans who disagree feel that removing these teaching standards are a step in the wrong direction and may lead away from educating our children about the diversity of American citizens and their histories.
Teeny Tiny Towns of the Texas Panhandle
Don't blink! You just might miss these TINY towns that are dotted around the Texas Panhandle.
Some of these are unincorporated communities and some of these are just plain ol' small!
Either way, these teensy weensy tiny towns and their populations will make you say "wow" (and maybe even squint and say "that's all!?"). Check them out:
The Charm of Main Street and Downtown Borger, Texas
This once-lawless Wild West boomtown is now a quiet town of 13,000 nestled in the Texas Panhandle. Located 40 miles north of Amarillo and 13 miles from Lake Meredith, the city of Borger is your typical small town. Friendly faces and warm greetings will surround you as you stroll down Borger's Main Street--a trip we highly recommend you take at least once in your life time.
More From Talk 103.9 & 1340