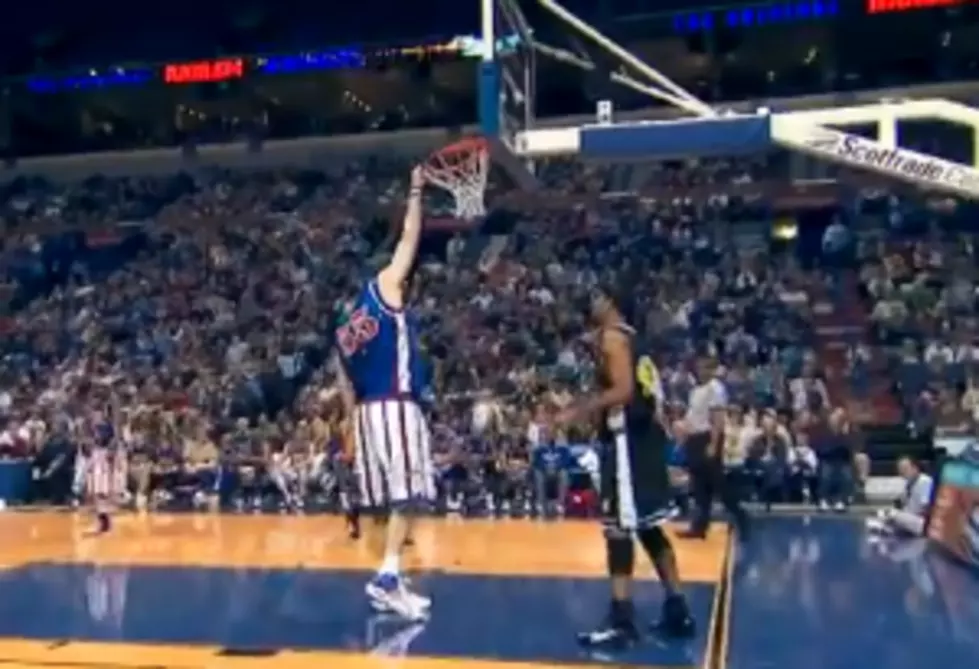 World's Tallest Professional Basketball Player Dunks Without Leaving the Ground [VIDEO]
Paul "Tiny" Sturgess is the World's Tallest Professional Basketball Player, according to the Guiness Book of World Records. He may also be the title holder for world's smallest vertical as Sturgess doesn't even have to leave the ground to dunk on you.
It's usually high flying dunks and mesmerizing plays that set the Harlem Globetrotters apart from everyone else in the hoops world. Now the tune might change some as "Tiny" has decided to show off his dunking skills.
Poor opponents can't stop Tiny as the 7'8" center can do just about anything he wants in the paint, including this dunk. He's currently a finalist for the best dunker for the Globetrotters on YouTube. With a dunk like this one, who wouldn't vote for him.
More From Talk 103.9 & 1340