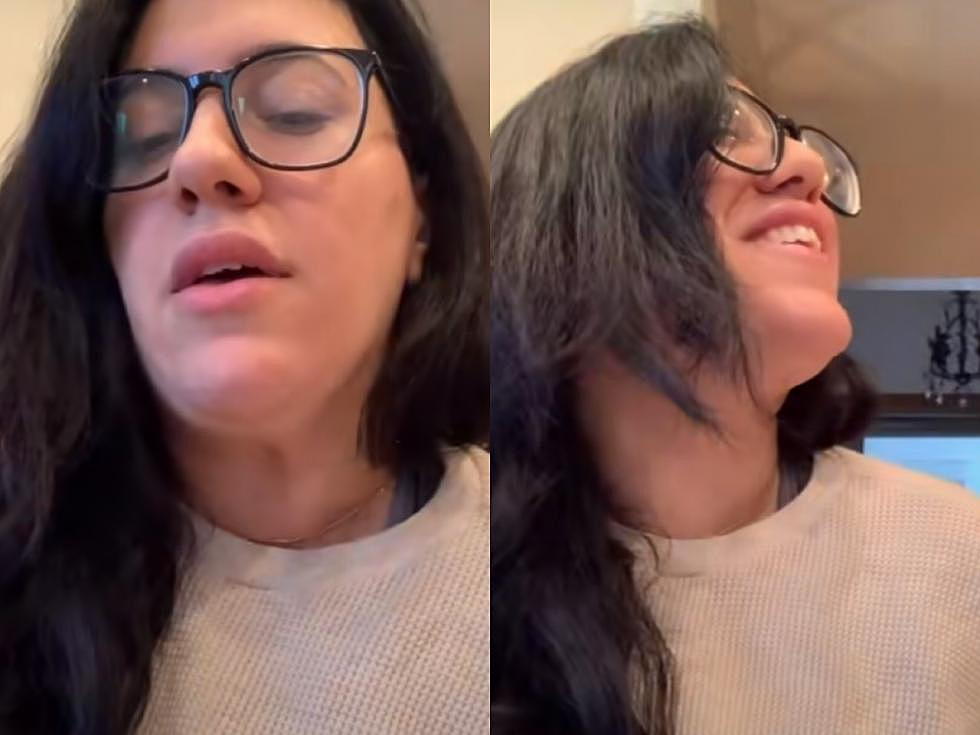 Woman Goes Viral After Convincing Scammer to Stop Scamming
@ramina_rated via TikTok
Comedian and TikToker Ramina Rated went viral after she posted a video of her messing with a scam caller. The video was posted in two parts, but it's the second part that blew up.
The scammer she's speaking to refers to himself as Albert and is trying to get information out of her as she messes with him. After goofing around and giving him false information for a while, she decides to take a turn with the conversation. She stops Albert for a moment and asks him for a favor.
Albert agrees to do her a favor, and she proceeds to tell him about the Bollywood singing she has been practicing and asks if he would like to listen to her sing and tell her if he thinks it sounds good. He seems confused and is trying to stop the conversation from derailing as he continues asking her questions about the scam. This doesn't stop her as she starts singing for him.
Albert doesn't seem to know how to respond as he asks her to sing it again. She continues to sing for him as he seems to put her on speaker for his coworkers to hear her sing. You can hear him calling for them to come to listen before asking her to sing one more time, complementing her voice. She continues to play along as if she's serious about needing his critique, and it is absolutely hilarious. He even records her singing and doesn't believe that it's actually her voice.
Once everyone is so distracted from the original intent of scamming her, she asks Albert to stop trying to scam people. She mentioned how their scams tend to work on older people, and that a lot of the time they don't have much money. Surprisingly, Albert agrees with her that he will stop scamming.
Obviously, that one silly conversation is not likely to actually stop this man from being a scam caller, but the fact that this woman was able to create such a funny moment like this and get a scammer to break character is amazing.
Mind-Blowing $2.2 Million Lubbock Home Has Indoor Basketball Court & Theater
The massive 5-bedroom home, located at 4509 14th Street in Lubbock, has some amazing amenities, including a hot tub, two pools, an indoor basketball court and a theater.
The Most Expensive Airbnb for Rent in Lubbock, Texas
This is the most expensive Airbnb for rent in Lubbock, Texas. It will run you nearly $1,000 per night for up to 16 guests. It's a 4-bedroom, 3.5 bath barn-house with an indoor pool.
What House $500,000 Gets You in Lubbock vs. Dallas, Texas
One of the biggest draws to living in a smaller city rather than a large one is what kind of house you can get for the same price. Here's a comparison of two homes -- one in Lubbock and ther other in Dallas -- that both cost around $500,000 and have four bedrooms and three bathrooms.
Take a look at the Dallas home, followed by the one in Lubbock, below:
More From Talk 103.9 & 1340