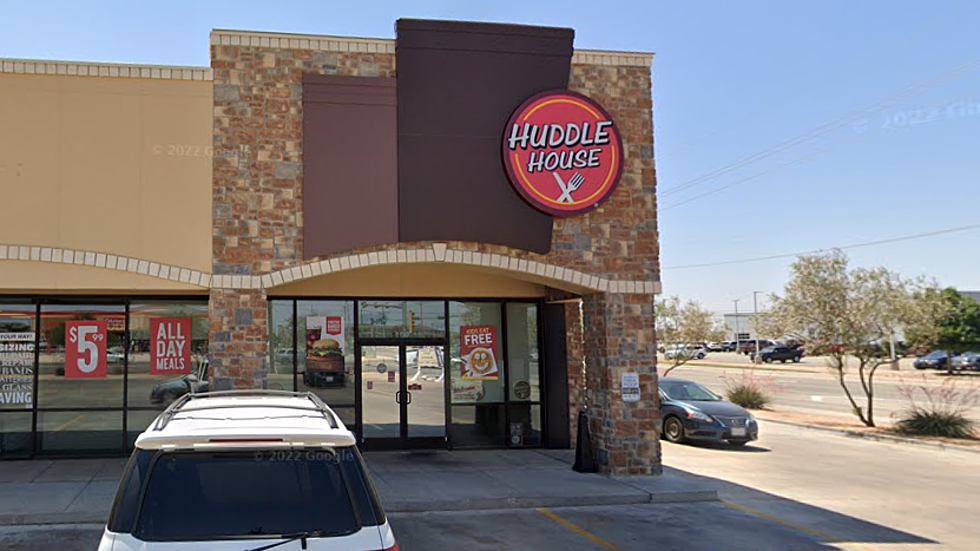 West Lubbock Restaurant Suddenly Closes Their Doors For Good
Huddle House, Google Maps
Times are tough across the United States after the COVID-19 lockdowns but none have it tougher than restaurants. Many restaurants have had to shutdown due to lack of supplies, no employees, or just issues with customers returning as many restaurants across Lubbock have suffered the same fate.
One restaurant that closed was actually open 24/7 and known as the restaurant in West Lubbock that never shut its doors and that's Huddle House. This restaurant opened in Lubbock back in 2017 and was a 24-hour eatery that served primarily Southern diner foods such as big hearty breakfasts and dinners.
With only being open for six years lots of people staying at hotels or that were just hungry on that side of town would go to the 24/7 restaurant. With being so close to a spot that had a big need for a restaurant open at all times of day the number one question is, what happened? Someone took to post on Facebook that the business would be closing that Sunday night, October 15, with no clear explanation. There was no clear reason at the time why the restaurant was closing and what the cause of the closure was.
We spoke with a manager who was helping the staff close the restaurant down who told us that the reason for the closure was not due to the pandemic but from not paying the lease for the space. The reason for that was due to lack of repairs that were needed but due to those repairs never happening after months the lease was instead never paid. This of course is the main reason for which Huddle House was forced to shut their doors in Lubbock for good.
There is currently no word on if Huddle House will be opening at all in or around the Lubbock area or if the employees will receive temporary relief for the abrupt closure of the restaurant. It seems that right now for those employees everything has come to a standstill and they will have to keep moving forward as regular customers say good-bye, forever.
10 Ways Crying Is Actually Good For You
6 Things We Procrastinate In Winter
The cold sure does take away all motivation to do simple, little tasks.
More From Talk 103.9 & 1340