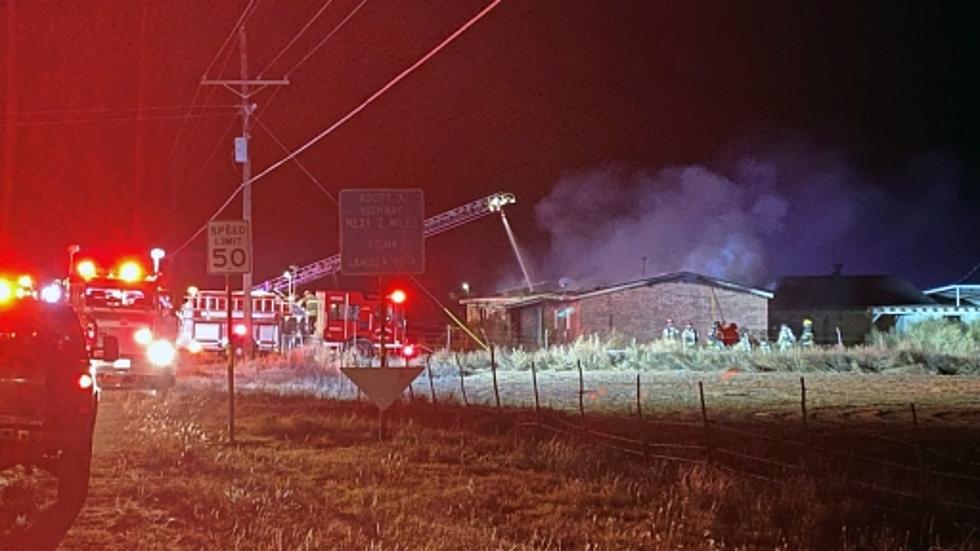 Volunteer Fire Fighters Battle Blaze in West Lubbock County
EverythingLubbock.com, KAMC News
A structure fire occurred in West Lubbock County on Sunday, November 28th.
The West Carlisle Volunteer Fire Department responded to the fire at an abandoned home at approximately 5 p.m. at 4th Street and Inler Avenue. As crews battled the blaze, traffic in the area was affected but quickly went back to normal.
No injuries were reported and the cause of the fire is under investigation.
10 Best Weekend Getaways Near Lubbock
These are some of the best places within six hours of Lubbock to spend the weekend.
Inside Texas' $8 Million Dollar Chicken-Fried Sports Bar
10 Things You Learn When You Move to Texas
Here are 10 things you will learn about Texas if you move here from another state.
Take a Stroll Through One of Lubbock's Most Artistic Homes
This is by far the most colorful and unique home in Lubbock, Texas. Enjoy a virtual walkthrough of this one-of-a-kind house.
More From Talk 103.9 & 1340