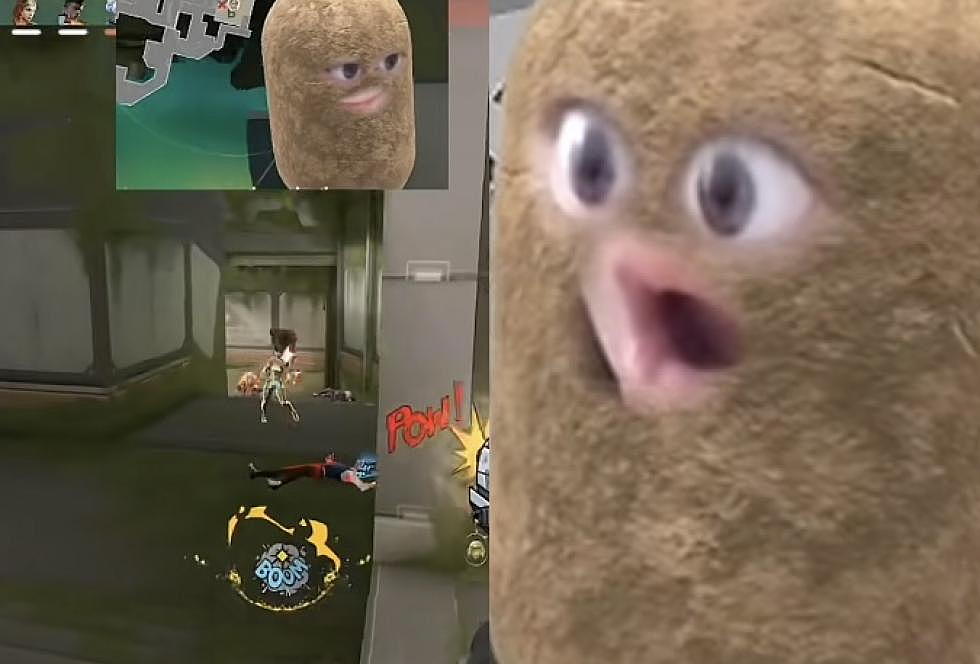 Texas-Based 'Valorant' Streamer's Hilarious Game Highlights Go Viral
@sparklywnis via TikTok
A Texas-based Twitch streamer who goes by the tag FrtingGlitter has over 165,000 followers on Twitch, and even more followers on TikTok at over 775,000, is going viral.
You can find her on TikTok (@sparklywnis) to see all of her hilarious videos, but I wanted to share some of them here with you. She has 26.9 million likes on game highlights she posts from her streams onto TikTok.
She primarily streams the popular first-person hero shooter game, Valorant. While she's a great player, her views come from her hilarious personality. During her streams, she uses a potato filter instead of showing her face, and it makes her jokes and expressions even more fun.
FrtingGlitter is known for being open about her bisexuality, but she especially shows her love for women while streaming. One of her most viewed videos, which is also one of her personal favorites, shows her comical reaction to another woman playing on her team.
If you're familiar with playing online games like this, then you know how rare it is to find other women that play. It's always extra exciting to find other women playing a game you love, and FrtingGlitter's reactions are golden.
Other than her women loving videos, she also has plenty of clips from her streams that involve her trolling obnoxious and rude men.
Warning: NSFW Language
Unfortunately, a lot of men that play games online can be extremely misogynistic and rude towards the women they play with. Most women that like playing online typically learn how to deal with these types of guys, and I love of FrtingGlitter trolls them into stopping.
If you want to check out more of FrtingGlitter's stream highlights, you can find her @sparklywnis on TikTok. You can also follow her official Twitch account to watch her play live.
20 Video Game Developers Based in Texas
5 Common Baby Products That You're Using Incorrectly
Reading instruction manuals may seem tedious, but if you don't you run the risk of using these common baby products incorrectly. Here when it comes to are the top products to watch out for when it comes to misuse!
More From Talk 103.9 & 1340