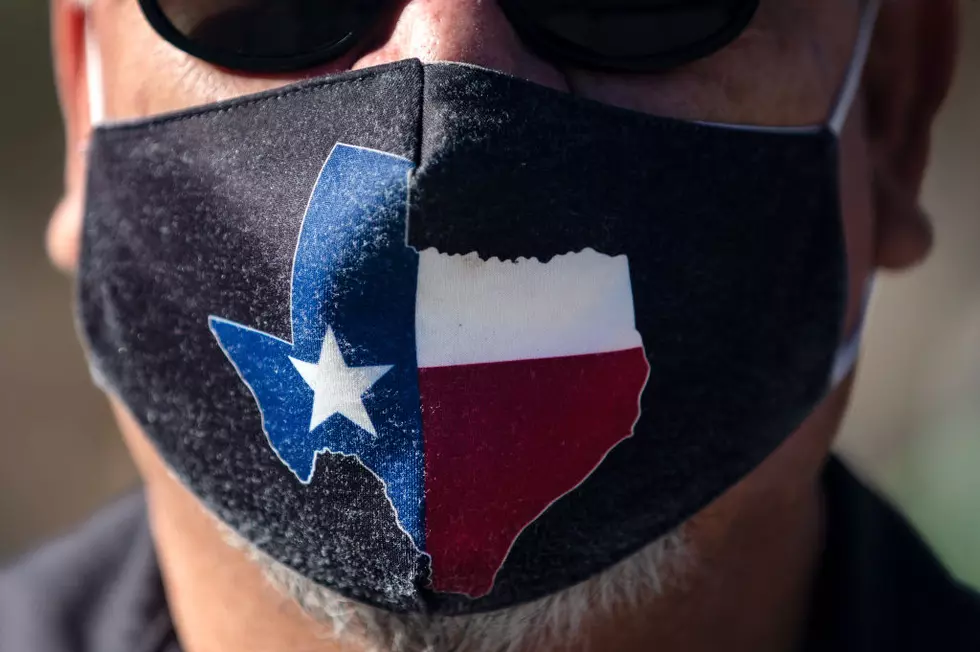 Texas Lawmakers & Teacher Groups Want Mask Mandates Back
Getty Images
If you thought the debate over mask mandates in Texas was over, think again. School is about to begin in Texas and some lawmakers and teacher's groups are wanting Texas Governor Greg Abbott to reverse his ban on schools putting mask mandates into place for students and teachers.
On Tuesday, the Texas State Teachers Association called on the Governor to allow mask mandates or requirements when student return to the classroom. The issue grew on Tuesday as the Centers for Disease Control and Prevention recommended that all people in schools, no matter what their vaccine status. According to KHOU, the Texas State Teachers Association wants local leaders to make the call on masks.
"With COVID-19 cases increasing again and many people still unvaccinated, the American Academy of Pediatrics has recommended that everyone older than 2 wear a mask when they go back to school. Children younger than 12 have not yet been approved for the COVID vaccine," stated TSTA President Ovidia Molina. "If Gov. Abbott really cares about the health and safety of Texas students, educators and their communities, he will give local school officials and health experts the option of requiring masks in their schools."
Also on Tuesday, Austin Mayor Steve Adler sent out a tweet claiming that Governor Greg Abbott was making it impossible to protect students and citizens. How so? Because as of right now, Abbott's executive order prevents school districts, cities, and counties from imposing their own mandates on masks and closing businesses.
These 180 Kids Have Gone Missing in Texas in 2021
The 25 Best Suburbs in Texas to Raise a Family
These are the 25 best suburbs to raise a family in Texas ranked by
Niche.com
.
Inside Texas' $8 Million Dollar Chicken-Fried Sports Bar
More From Talk 103.9 & 1340