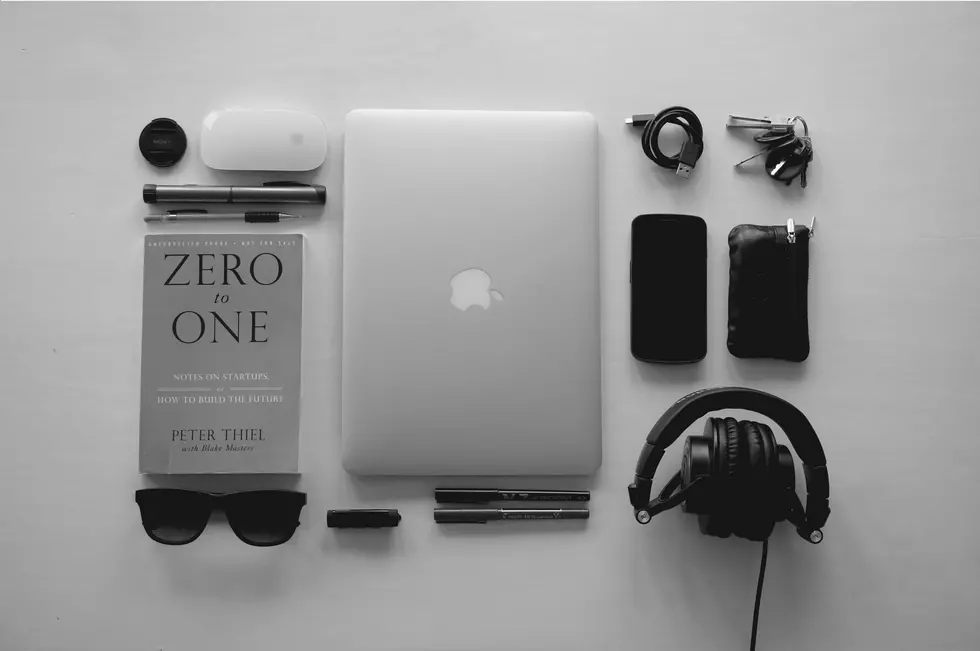 Texans- Why Are We The Worst At Forgetting Things In an Uber?
Photo by Oscar Nilsson on Unsplash
According to the Uber Lost & Found Index, Texans are some of the worst about losing their stuff in an Uber. What is going on?
Who are these absent minded culprits? 
Austin. Austin is the major offender, coming in as the #1 most forgetful-of-their-things city in all of America, and it's their second year in a row claiming this honor. Coming in at #3 is Houston and #5 is Dallas, making Texas the only state to have more than one city in the top 10.
What are people losing? 
The 10 most commonly forgotten items:
Phone / camera

Wallet

Keys

Backpack / purse

Headphones / speaker

Glasses

Clothing

Vape

Jewelry

ID
So really essential stuff. The temptation to blame it on the al-al-alcohol is strong, but is that what's really going on?
When do people lose stuff? 
People lose the most stuff on Saturdays and Sundays, BUT, they lose the most stuff in the early evening, between 4 p.m. and 6 p.m. So unless everyone is pregaming like an absolute menace, alcohol doesn't seem to be the biggest problem. I have a theory of what the biggest problem is.
The Doorway Effect
Have you ever walked into your kitchen and forgotten why you went in there? It happens to almost everyone, and it's called the Doorway Effect. It happens because humans think on multiple levels all the time. Like being able to dream about a goal while listening to your favorite song while washing dishes.
The way our attention moves up and down the hierarchy of action is what allows us to carry out complex behaviours, stitching together a coherent plan over multiple moments, in multiple places or requiring multiple actions.

The Doorway Effect occurs when our attention moves between levels, and it reflects the reliance of our memories – even memories for what we were about to do – on the environment we're in.
If it's Saturday at 5 p.m. we have switched from the work week to the weekend, from planning where we are going to getting dressed to leaving where we are staying. We are dreaming about who we will see and whom we might meet. We are figuring out the logistics of meeting up with our friends while considering what we'll order at the bar or restaurant. All while our environment has changed to a vehicle we've never been in before.
Conclusion
We forget stuff because we are brilliantly, beautifully human. I think it happens more in Texas because we are a people with big dreams, hopes, goals and ideas.
A small suggestion
I used to forget my stuff ALL THE TIME, until I got a clutch-style wallet that I really love. It has a strap that I keep around my wrist and it's big enough to hold my phone. It's also cool and stylish enough that it goes with anything I wear as part of my outfit. Get a bag, wallet or whatever that is comfortable for you to always carry, and you'll lose less stuff. And getting a Tile helps too!
Holly Jolly! Inside Texas's Largest Christmas Decoration Store
Decorator's Warehouse has just about EVERY Christmas holiday decoration you could possibly need and its located in the DFW Metroplex.
Let's Take a Look at the Stunning & Oldest Standing Mansion in Texas
According to the home's website, construction began in 1887 by Rev. Thomas A. Broad. "Broad was a popular Methodist pastor whose sermons "showed deep thought and a familiarity with important scientific discoveries," according to the Mason County News. However, he became better known in Mason for his second occupation as a stonecarver and builder. His work featured ornate carved limestone that contrasted with the darker sandstone."
The home has a rich history and in 1974, it received a historical marker on the National Register of Historic Places.
15 Texas-Made Christmas Décor and Gift Ideas
More From Talk 103.9 & 1340