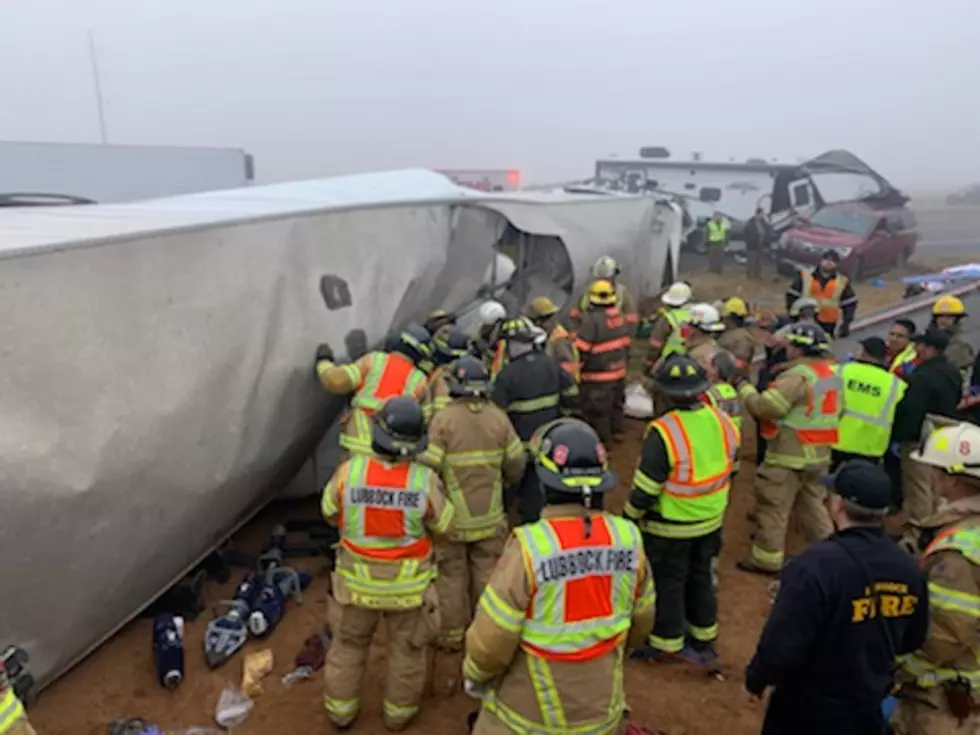 Watch: Semi-Truck Careens Into Accident Site, Strikes Texas DPS Trooper & Crushes Vehicle
Lubbock County Emergency Management
A camera crew on-scene recording footage of an initial crash involving two-vehicles captured a semi-truck emerge from the dense fog and slam into two vehicles, turning onto its side and crushing a Texas DPS vehicle. The crash sent several DPS officials on-scene running for the lives.
According to KCBD, four semi-trucks and four other vehicles were involved in the massive crash.
A Texas DPS trooper was struck by the semi-truck and transported to University Medical Center. He suffered a sprained ankle, bruising to his ribs and back, and a cut on the back of his head, the group said. Late Friday night, he was released from the hospital.
Another driver was trapped in his vehicle after the semi-truck's trailer crushed it. First responders were able to free him from the wreckage. He was also transported to UMC, where he was listed in stable condition.
More From Talk 103.9 & 1340