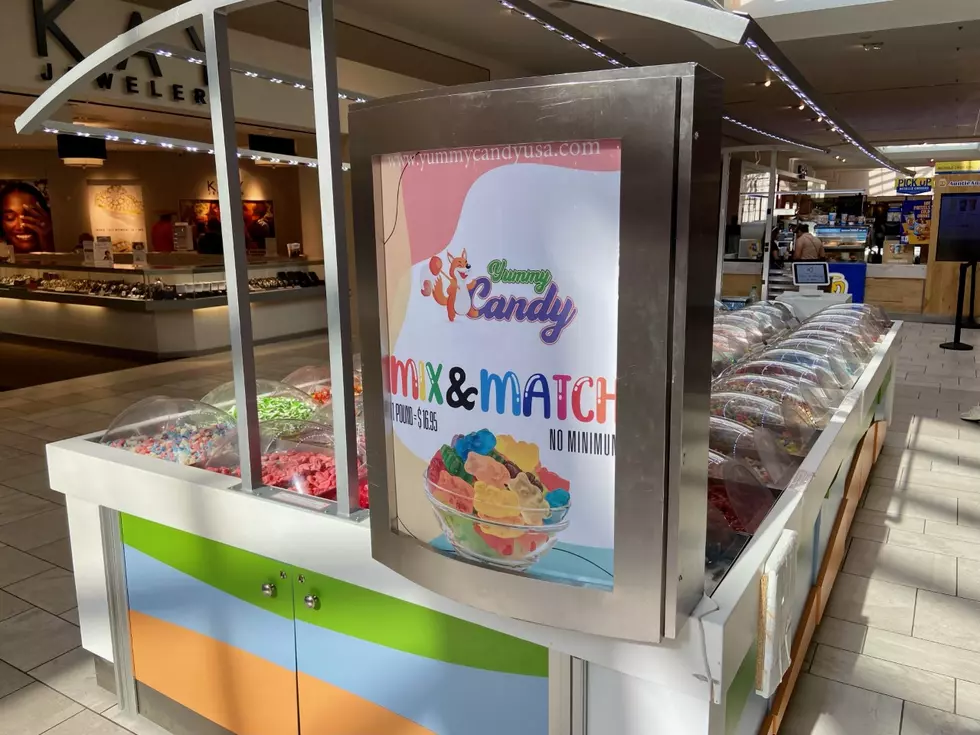 Satisfy Your Sweet Tooth at the Huge New Candy Kiosk Inside Lubbock's South Plains Mall
Justin Massoud, Townsquaremedia.com
For kids and adults with a sweet tooth, this is a dream come true. For dentists, well, they probably aren't going to tell to you to visit this new candy land of excitement inside the South Plains Mall.
The new kiosk location of Yummy Candy recently opened inside the South Plains Mall, just in time for kids who are getting out of school. The kiosk is called Yummy Candy and it's a huge selection of candy that you can mix and match and buy by the pound. The child in me is already excited. Hopefully I can find a can of Surge to along with my 1-pound bag of candy.
The Yummy Candy kiosk can be found inside the South Plains Mall next to Kay Jewelers and Claire's. And by the looks of it, they have a ton of different candy choices, including gummy bears, gummy worms, some type of sour patch looking candies and more.
If you're looking to satisfy a sweet tooth or grab a bag of candy for a road trip, Yummy Candy sounds like a great place to stop by.
Snooze A.M. Eatery Photos
67 Best Restaurants in Small Towns in West Texas
Here Are 4 Quick and Easy Ways to Find Lubbock Food Trucks
More From Talk 103.9 & 1340