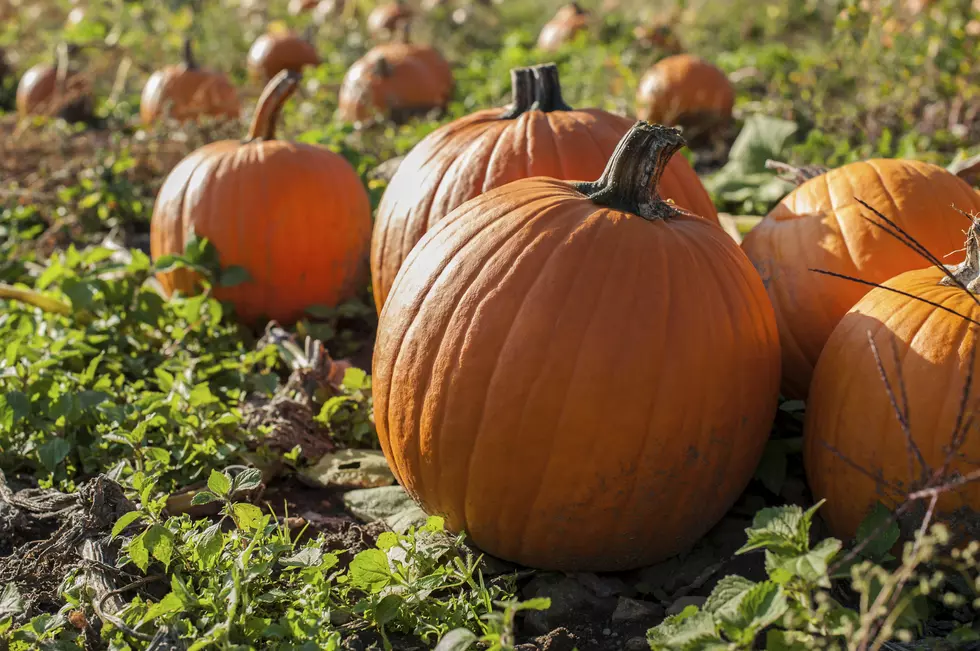 Pumpkin Picking Fun in Lubbock at the 18th Annual Pumpkin Patch
Thinkstock
Enter your number to get our free mobile app
Pumpkin picking fun is on the way at the 18th Annual Pumpkin Patch, hosted by First Cumberland Presbyterian Church of Lubbock (7702 Indiana Avenue) on September 26th, 2020 from noon to 7:30 p.m.
This big event with so many years of history is a fun-filled Lubbock tradition. Of course, this year will be different as they are working diligently to keep our experience safe during the coronavirus pandemic, so be prepared to follow new safety precautions.
You'll want to get out to enjoy a stroll through the colorful pumpkins. Everyone loves this golden opportunity to pick their favorite and take it home. Homemade pumpkin bread will be served up as well, courtesy of the great baking team at the church.
This is just the kind of photo op that makes the season really special, so wear something pumpkin-y and put your smile on.
It's great to know this is all going to help some important causes. Sixty percent of the proceeds from this event are given to the Navajo Reservation for education programs in New Mexico. The remainder of the proceeds goes to help their outreach serve the Lubbock community.
Make plans with your family for this great day of fun in the colorful fun-filled patch. Traditions like this one are always a cause for celebration, so get ready to enjoy this fall-focused event.
Lubbock's Epic $2 Million Dollar Home Has an Indoor Basketball Court
---
More From Talk 103.9 & 1340