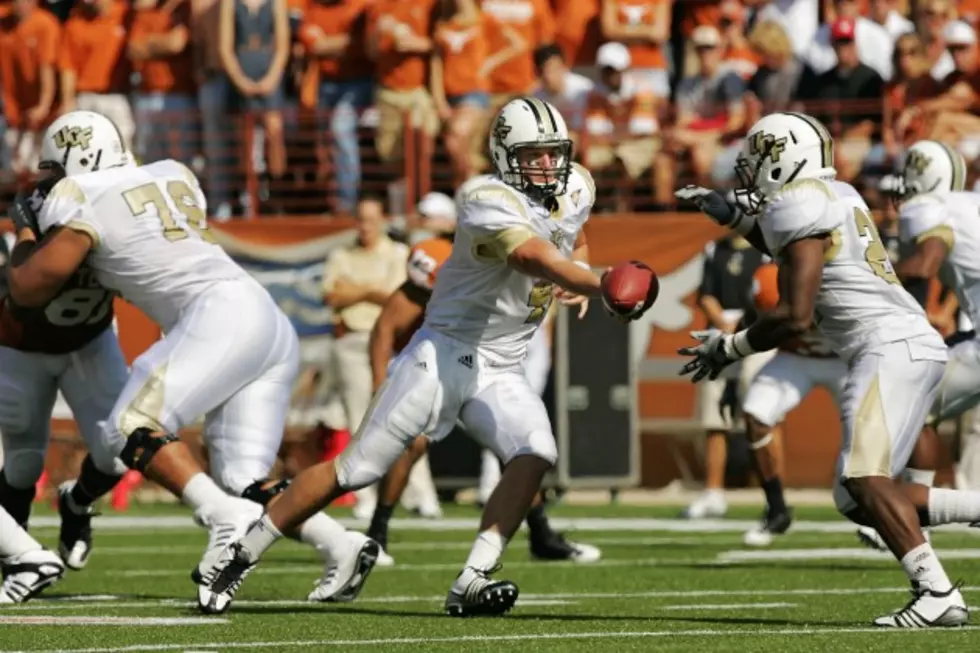 NCAA Hits Central Florida with Postseason Bans
Central Florida became the latest university to be hit by the NCAA with a post-season ban as both the men's basketball and football program were hit with one year ban's Tuesday, adding to the penalties the school already had self-imposed.
UCF was cited for "a lack of institutional control" and fined $50,000.
The penalties added two years to UCF's previously proposed three years' probation. And they leave in place other sanctions: vacating basketball victories; a reduction in basketball scholarships; and, tighter limits on football recruiting visiting days.
The punishments stem from a 2011 investigation that showed the programs were involved with runners for sports agents and made cash payments to recruits.
Former athletics director Keith Tribble and assistant football coach David Kelly were cited for unethical conduct by the NCAA last year and resigned. Basketball coach Donnie Jones served a three-game suspension last season.
More From Talk 103.9 & 1340