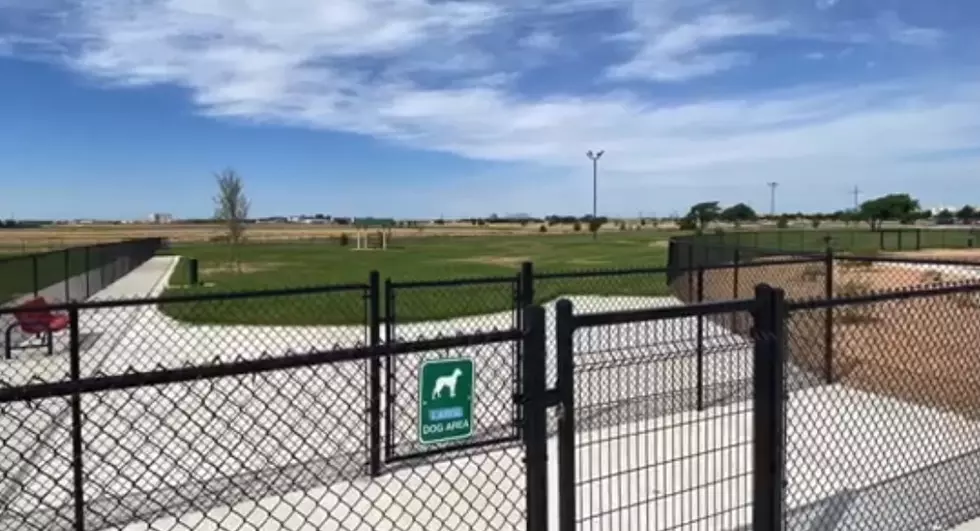 McAlister Dog Park Now Has a Grand Opening Date
Friends of McAlister Park
Calling all dog lovers and pet owners, the new Lubbock dog park is about to be open.
If you have always wanted a new dog park in the Hub City here it is, brand new and ready for you. As a dog mom myself I am so excited about this.
We told you a little about the new park back in May. The new McAlister Dog Park will have three sections to it, a large area for big dogs, one for small dogs and the third one will be an agility training course. The park will also feature amenities like bathrooms, water fountains and lights for nighttime play.
This video below is a great teaser to what is in store for us.
Now, this isn't the only dog park located in Lubbock, but it will be new and at a different location, making it easier to access for a lot of people.
The grand opening is set for Friday, August 19th at 10:30 a.m. The park is located between the Marsha Sharp Freeway and Spur 327 in southwest Lubbock. It will take up 5 acres of land in the far northeast end of McAlister Park.
This will definitely be something I will be checking out soon with my two dogs because one loves to play with other dogs and one loves to play catch.
This will not be the only thing coming and opening at McAlister Park. This location will hopefully be adding a food truck area, covered basketball courts, pickleball courts, and the Milestones indoor sensory playground in the future.
12 Toxic Foods That You Should NEVER Feed Your Dog
While we're all aware of certain foods that will cause a threat, there are others that may come as quite a surprise. We break down what symptoms to watch out for and why these foods should be avoided.
#5 Reasons Why You Need a Dog in Your Life
This $170M Texas Ranch With 65,000 Acres Is a Dog Lover's Dream Home
Mesa Vista, the 65,000-acre Panhandle ranch, which belonged to oil billionaire
T. Boone Pickens
until his death three years ago, has been up for sale since 2017. The list of mind-blowing amenities is long, but for the price it's quite a deal!
The property includes its own golf course, a chapel with a memory garden, an airport with a private apartment for the pilot, and a 40-unit kennel, complete with a bronze dog sculpture in front of the building. Pickens, who was an avid hunter and dog lover,
told Land Report in 2015
"
Back when I couldn't afford one bird dog, I had two. When I couldn't afford two, I had three
."
Let's take a look around this incredible piece of property, which
was recently reduced
from $250 to $170 million, and see what kind of luxuries you and your furry friends could enjoy!
More From Talk 103.9 & 1340