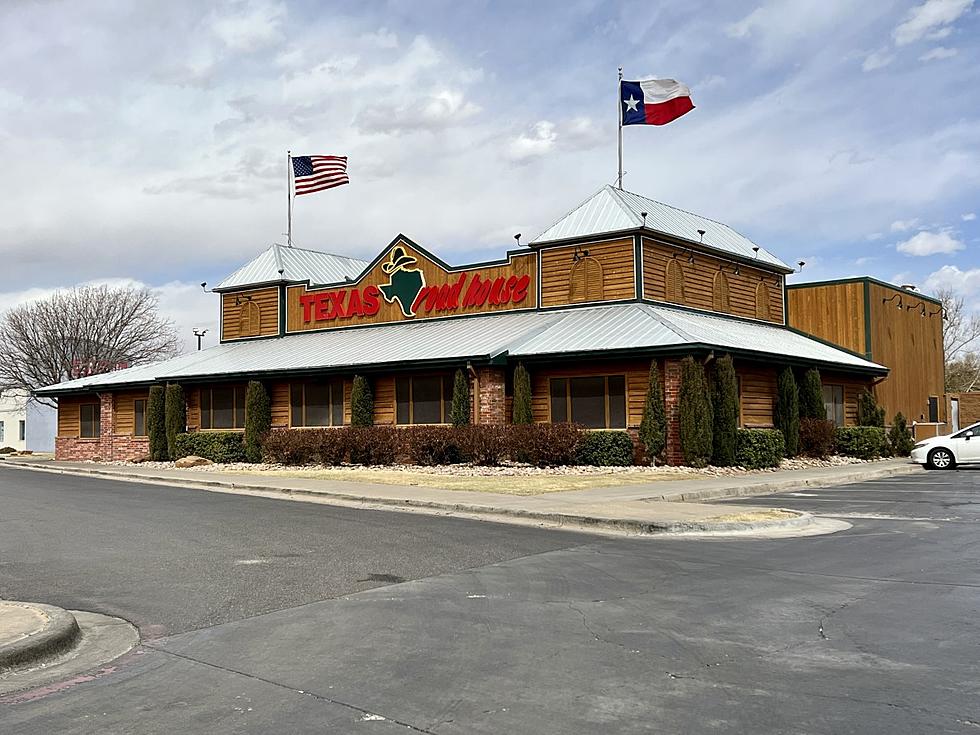 Lubbock's New Texas RoadHouse Finally Sets Grand Opening
Chad Hasty, KFYO.com
We all know for some reason people have been dying to know when the new Texas Roadhouse will open and it is finally time.
Texas Roadhouse is one of the most popular restaurants in Lubbock. So they are moving locations to make more room and hopefully help out the long waitlists. The new Texas Roadhouse location is being built at the site of the old Babies "R" Us location, which shared a building and parking lot with the old Toys "R" Us. The address is 6101 Slide Road.
The new location of Texas Roadhouse is supposed to be larger than the current location. The new restaurant will be around 12,000 square feet and feature more seating and a larger dining room. In comparison, the current Texas Roadhouse in Lubbock (4810 South Loop 289) is about 7,400 square feet.
Their kitchen area will be double the size they have right now, which means double the equipment. The goal is for them to get your food out quicker which will turn tables quicker. The new location will also have a drive-thru for mobile app orders.
So what will happen to the current building that Texas Roadhouse is in once the new location is ready? Jaggers, which is owned by the same people who own Texas Roadhouse, is reportedly going to take over the building and see if it can become as popular as Texas Roadhouse.
The grand opening for the new location is on Wednesday, February 8th, 2023. The parking and location is all a lot bigger so hopefully, this will help with traffic and headaches of finding places to park.
If you know any new places opening up or want us to cover somewhere cool please email me! I love trying new places, contact me at kelsee.pitman@townsquaremedia.com. Thanks!
17 New Restaurants Opening in Lubbock in 2022
Great new restaurants are set to open this year in Lubbock, Texas.
101 Awesome Pictures That Show How Lubbock Has Changed Over the Years
See how some of Lubbock's best known restaurants, venues and more have changed over the past 15 years.
More From Talk 103.9 & 1340