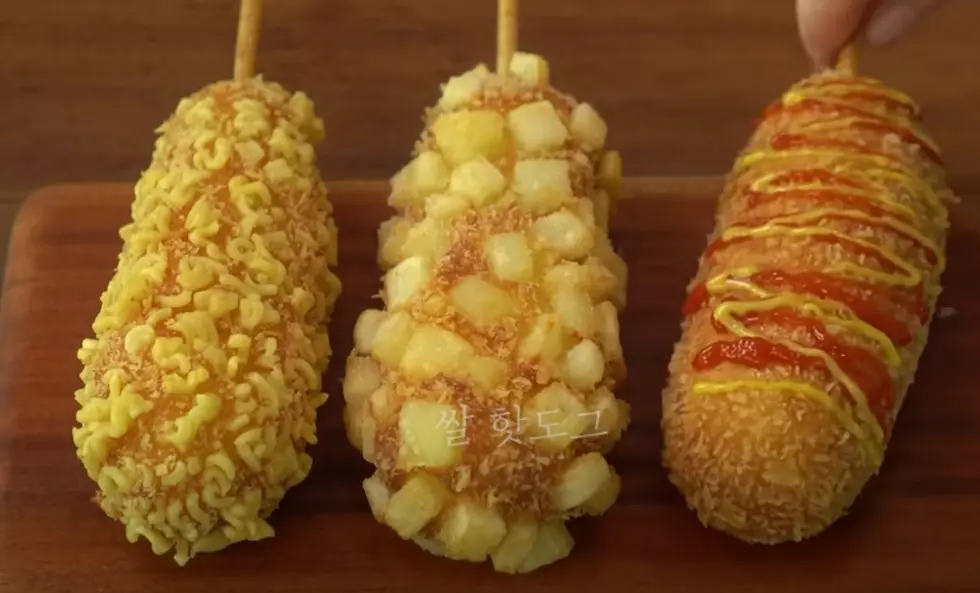 Lubbock's GoGoGiri Announces Grand Opening of Exclusive K-Dog Food Truck
delcious day on youtube
Lubbock's GoGoGiri food truck has been a phenomenal success, expanding from just one truck to what is rapidly become a fleet of original and unique food concepts. I believe their success comes from bringing previously unrepresented or underrepresented cuisine to Lubbock- a land of a thousand restaurants but none of which had KDogs or Onigiri, to my knowledge.
I believe another part of Gogogiri's success is their agility and flexibility, resources that they tap as a collection of food trucks. The team behind Gogogiri has seemingly mastered the ability to pivot and make what they have excel. It's impressive business smarts, coupled with really fun food ideas and cute, cartoon marketing. It's really fun to watch their prowess in action.
Now, the team behind Gogogiri is introducing a KDog only food truck. KDogs, in case you don't now, are Korean style corn dogs. KDogs are different from traditional American-style corn dogs in that the batter is different and the dog is spilt between a a hot dog wiener and cheese. In lieu of cornmeal, the batter is usually flour based but has any number of ingredients mixed for a unique flavor- whether its potatoes, Doritos or even Cinnamon Toast Crunch. KDogs were a popular item at the original GoGogiri truck and will now have their own truck, while GoGoGiri's focus will be on their popular rice balls and dumplings. Both trucks will be at GoGoGiri's usual location of 1601 University Ave., along with their other concept Gung Ho Chicken.
I can't wait to see what they come up with next.
Want more info on KDogs? Here's a fun video of three different types being made:
Lubbock Local Challenge: Tumbleweed + Sage Coffeehouse
Next time you want coffee, consider local first! Tumbleweed + Sage is a fantastic choice. Located in Wolfforth, its a very short drive from South or West Lubbock.
Hey Nightshift! Here's 10 Lubbock Restaurants That Serve Booze In The Morning
10 Great Local Lubbock Places for a Date
See some great local things to do and places to go on a date.
More From Talk 103.9 & 1340