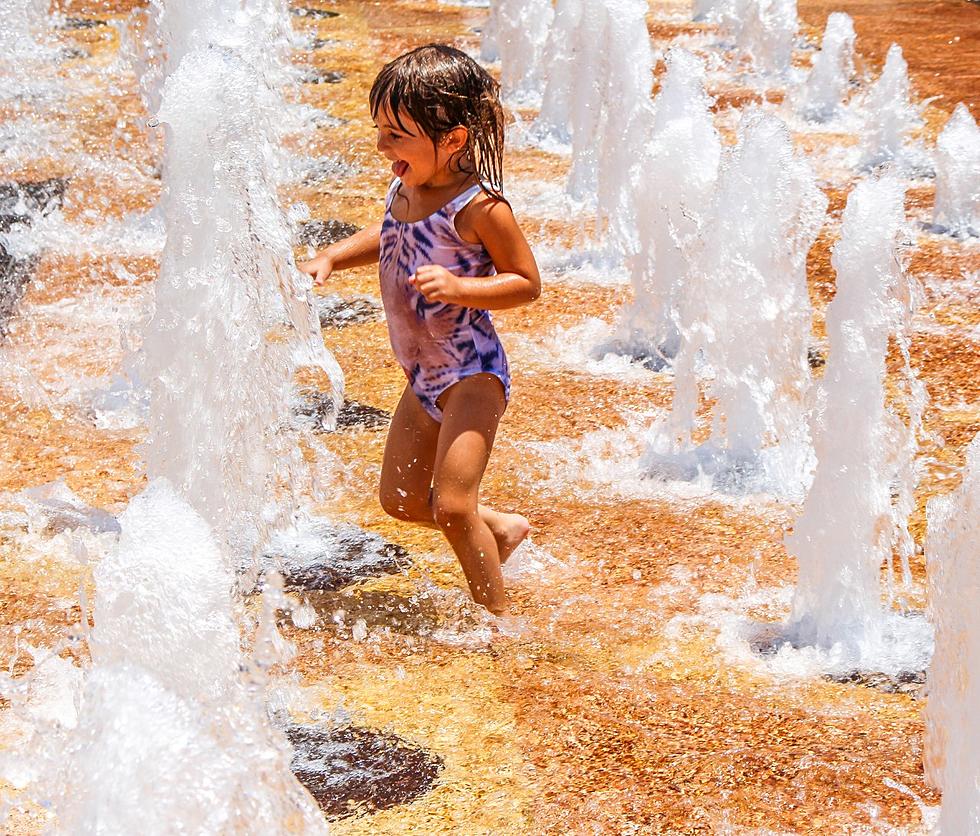 Lubbock Totally Needs a Big Public Splash Pad for Hot Summer Days
Getty Images
So far, the only "splash pad" in Lubbock is at Vintage Township, which, by all accounts, is only for residents who are lucky enough to live there. The City of Lubbock has plenty of great playgrounds and parks, and adding a huge splash pad for the kiddos to cool off in the summertime would be awesome.
Some of the upsides to having one is that there is no standing water, and they don't require a lifeguard to keep kids safe while they play around in what is essentially a big sprinkler system/fountain. They are also a great alternative to swimming pools and waterparks for children with disabilities.
Amarillo has them. Fort Stockton has them. Abilene has them. Plenty of neighboring cities have splash pads.
Lubbock, however, does not.
Not everyone can afford to pay for a day of fun at Texas Water Rampage, a pass to a local swimming pool or a day at Buffalo Springs Lake for all of their children. Building a splash pad in one of our big parks would make being a kid in Lubbock way more fun.
One of my best memories growing up in West Texas was running through the sprinklers in the yard on a hot day. I think Maxey Park would be a great place for a splash pad, but there are lots of awesome spots that could be made even better with the addition of a splash pad.
What do you think? Would your kids enjoy jumping through the sprinklers all day at a public park, too? Comment on our Facebook page and let us know where in Lubbock you would put one if you had the option.
15 of Lubbock's Least Expensive Neighborhoods
These are some of the least expensive neighborhoods in Lubbock according to data gathered by
neighborhoodscout.com
.
Throwback: See Texas Tech in 1947
10 Safest Neighborhoods in Lubbock
Here are Lubbock's 10 safest neighborhoods according to violent and property crime numbers found on
Neighborhood Scout.
More From Talk 103.9 & 1340