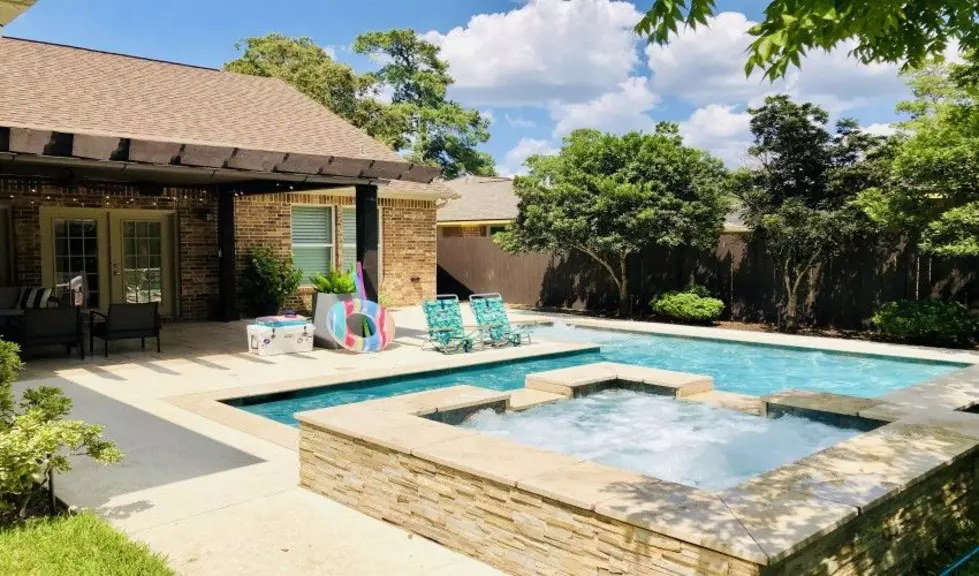 Lubbock Needs to Start Using This Pool Rental Service
Swimply.com
Texas summers are only really good for a few things, getting bit by mosquitos, barbequing, and swimming. The first two are super easy to accomplish because of how easily accessible they are in Lubbock, but a good pool can be hard to find.  
Of course, there are the city's municipal pools, but they can get so busy during the summer that you aren't able to have a peaceful day of relaxing by the pool. The same thing goes for pools at apartment complexes and even neighborhood pools. You never know how many people will be there or if the pool will be closed because someone decided to bring glass into the pool and ruin it for everyone.  
The last option for enjoying time by the pool is hoping that one of your friends has a pool at their house, or having one yourself. This comes with its own slew of problems because not only is it uncommon to find a house in Lubbock with a preexisting pool, but it can be really expensive to build one and it's a hassle to maintain it with all the dirt that blows around here.  
Considering the lack of pools in town I would think that the few people that have one would want to take advantage of the opportunity to get some extra cash by using the pool rental service Swimply. Think of it as an Airbnb but only for pools. You can list your pool on their site for whatever price you'd like per hour, and people can book a time to use it.  
There are plenty of other cities around Texas where you'll find pools to rent on Swimply, but there are currently no pools available in Lubbock. I understand the limited number of pools in town, but that is an even better reason to list your pool there and start earning some extra cash.  
When you list your pool, you get to set the price, the maximum number of guests that can attend, and any other rules you may have. Some of the popular rules set by hosts on Swimply include no pets, no children, and no parties.  
I would love to see people in Lubbock start listing their pools on this site. If you need a little more convincing, keep scrolling to see some Swimply listings that you can find in other Texas cities. 
10 Texas Pools You Can Rent on Swimply
Here are 10 pools all around Texas that you can rent on
Swimply.com
50 Photos of One of the Strangest Houses in Lubbock
Even after you think you've seen how interesting this home is, keep scrolling, because it is a house
full of surprises
.
More From Talk 103.9 & 1340