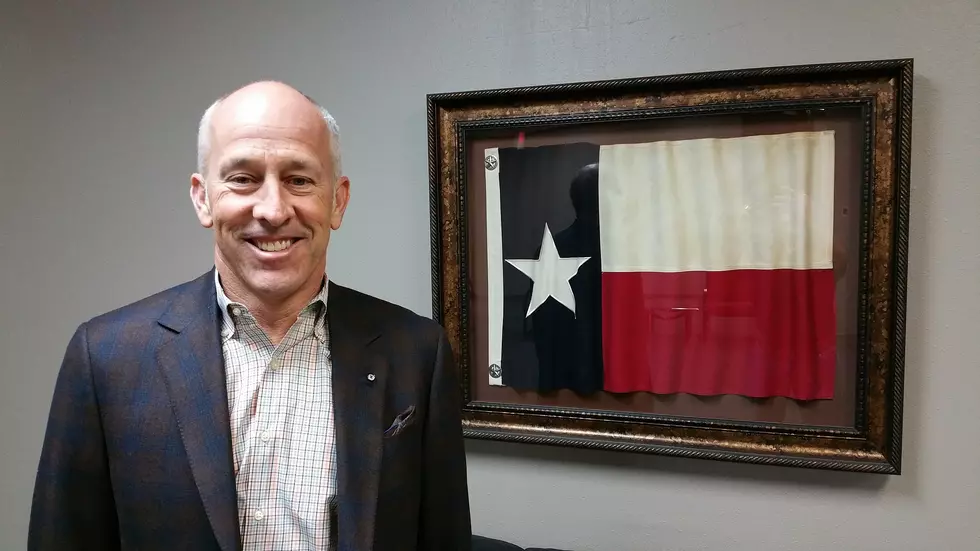 Lubbock Mayor Dan Pope Says Local Banks Are Strong as Shutdown of Non-Essential Businesses Continues
KFYO.com
Lubbock Mayor Dan Pope took to social media on Wednesday to address Lubbock citizens.
The mayor made four points as he also discussed the shutdown of non-essential businesses in the city as a result of the Coronavirus pandemic.
He first referred to the updated Disaster Declaration that was made earlier this week. "I want to acknowledge the difficult decision that I had to make earlier this week regarding closing non-essential retail (businesses)," Mayor Pope began. "That makes a huge impact on our community and on people that we all know and love. I'm a small business-person; it's in my DNA."
Mayor Pope continued, "I believe however, that we made the right decision."
The mayor's second point was concerning the safety of the city, during the Coronavirus pandemic. " The safety of our citizens has guided every decision that's been made," he said. Mayor Pope urged citizens to "stay home" and practice "social distancing", and not get out in town in their vehicles.
Mayor Pope then addressed the economic health of the city, "We remain strong. Our banks are strong."
"I've been on the phone with community bankers this week, and one of their messages is 'don't forget that we're strong.' They're working with their clients to make sure that as this crisis impacts businesses the banks are there to work with them so they come out of this together," Mayor Pope said.
He then said the city's social service agencies "remain strong", and that the South Plains Food Bank has "done remarkable things" over the past few weeks. Mayor Pope also praised Lubbock ISD and Frenship ISD for putting together distribution centers for school-age children to receive meals while classes are cancelled.
Finally, Mayor Pope said, "We need to work through this together. We need to take extraordinary measures, and we will all come out of this together."
Mayor Pope did not address the controversy surrounding firearms and ammunition dealers initially not being included in the list of 'essential' businesses in his latest Disaster Declaration. Earlier this week, State Representative Dustin Burrows sought a State Attorney General opinion to have firearms and ammunition dealers included in the lists of 'essential' businesses in the cities and counties that are issuing Disaster Declarations.
The current Disaster Declaration for the City of Lubbock, and the closing of non-essential businesses, is scheduled to end on Friday, April 3.
More From Talk 103.9 & 1340