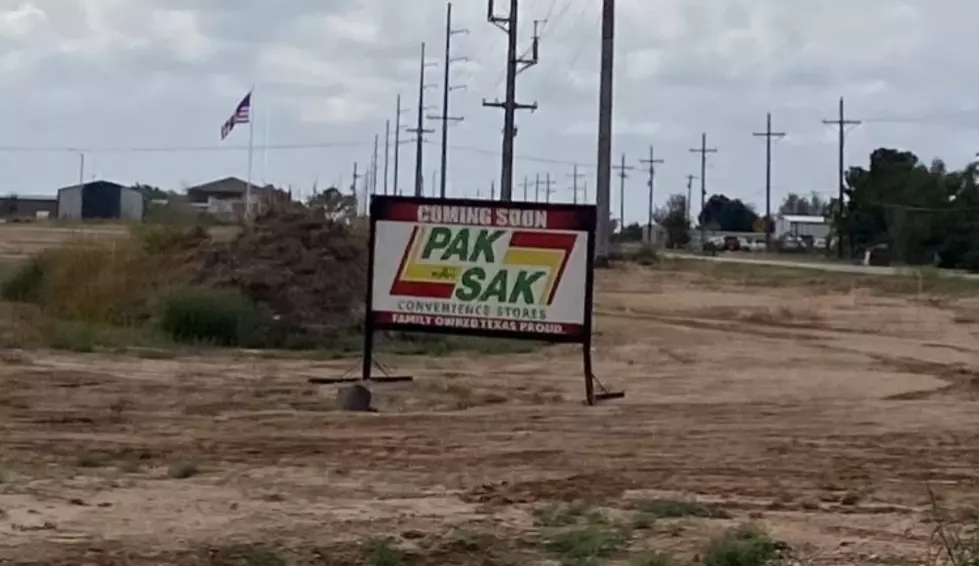 Lubbock is Getting a New Pak-A-Sak Convenience Store Location
Emily Claire, Townsquare Media Lubbock
Lubbock is an ever-growing city that is constantly seeing new businesses pop up from corner to corner. One of the newest additions happens to be a new location of a West Texas favorite, Pak-A-Sak. 
Pak-A-Sak is a family-owned convenience store chain that originated in Canyon, Texas. They have 23 locations spanning across the panhandle, with a new Lubbock location on the way. They currently have two Lubbock locations at Frankford and Erkstine, and 103rd and University. Their third location will be located near the new Betenbough development at 82nd and Upland. 
The company has yet to make an official announcement about the new location, but a new sign recently popped up on the empty property. The sign reads, "Coming soon, Pak-A-Sak convenience stores. Family owned. Texas proud." 
It is always great to see Texas businesses grow and spread outside of the city they started in. The company started in 1978 and has been family-run since the beginning. Alongside being a successful convenience store, they have seen success with their drive-through locations as well. It is unclear if this new Lubbock location will be an 'Express' store with a drive-through, but I'm sure many people hope it will be. 
There is currently no information online about when construction will begin or if there is an expected opening date. However, many Lubbock locals have been waiting for more locations to open here in the Hub City, so I'm sure there will be plenty of excited customers hoping they don't have to wait too long.  
I called the Pak-A-Sak corporate office to ask about this new location and was told they would get back to me with more information as soon as possible. I will update this article as soon as I hear back.  
20+ Photos of a Texas House with a Shocking Price Tag
This
small house
is located on over 13 acres of land and is currently listed for only $300,000. Do you think it's worth it?
36 Photos of a Gorgeous Lubbock Home With a Built-in Vault
40 Photos of a One-of-a-Kind Texas Mansion Inspired by 'Tron: Legacy'
More From Talk 103.9 & 1340