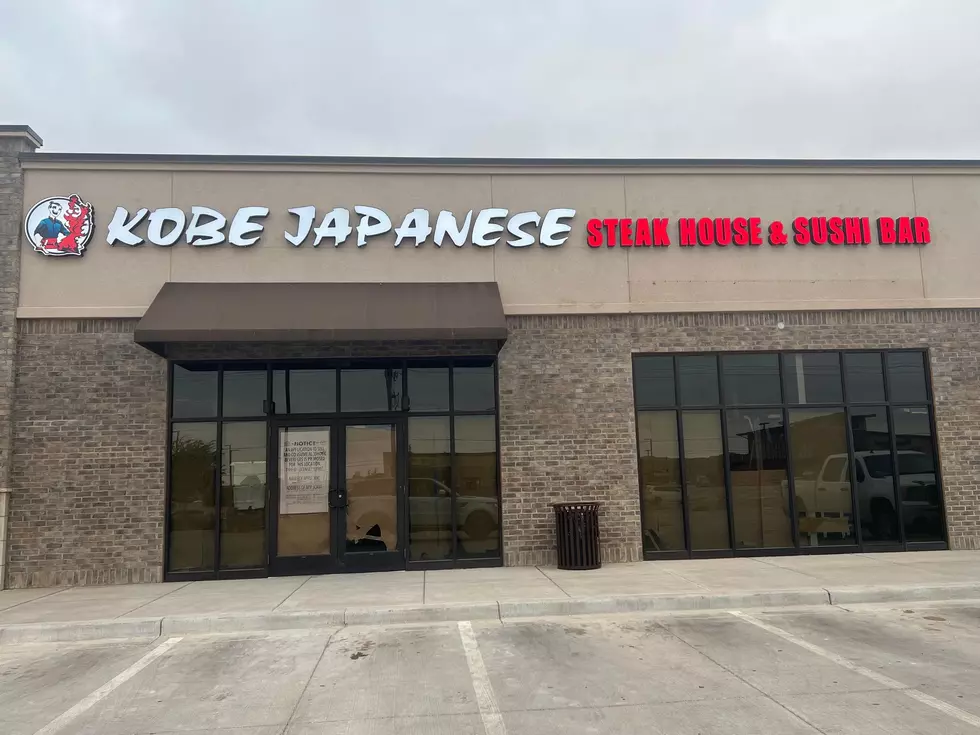 Lubbock Is Finally Getting a Kobe Japanese Steakhouse
Kelsee Pitman, Townsquare Media
I love Japanese steak houses. The fried rice, the sushi, the EVERYTHING! I grew up going to a Kobe in Austin and it was the best. They always had great happy hour drinks and deals. The fact that Lubbock is now one sign closer to having one is so exciting to me.
It's hard to tell what franchise or person is behind Lubbock's soon-to-open Kobe Japanese Steakhouse & Sushi Bar. If you look at all the other "Kobe Japanese Steakhouse & Sushi Bar" signs, none of them look quite like this one, so it might be its own stand-alone place.
Will it offer the same top quality as all the other Kobe restaurants? We'll just have to wait and see. I sure hope so. A lot of other people are excited to have one here, too.
When Will Kobe Open Its Doors?
All I was able to learn online about the new Kobe is that it will hopefully be opening in June 2022. The restaurant will be located at 6810 Milwaukee Ave., Suite 300. It's in the same shopping center as Dario's, McAlister's Deli and The Lost Cajun.
I think this is a perfect place for Kobe because there isn't any kind of food that's like it over there. You already know I will be first in line ready for some steak and fried rice.
We'll keep you updated if we hear anything else about the new spot, but hopefully we'll all be trying it in June. It definitely looks like work is coming along, with the new sign up and construction continuing inside.
Remember: if you know of any places opening soon or that are brand new to Lubbock that you want me to check out, reach out at: kelsee.pitman@townsquaremedia.com.
17 New Restaurants Opening in Lubbock in 2022
Great new restaurants are set to open this year in Lubbock, Texas.
67 Best Restaurants in Small Towns in West Texas
More From Talk 103.9 & 1340