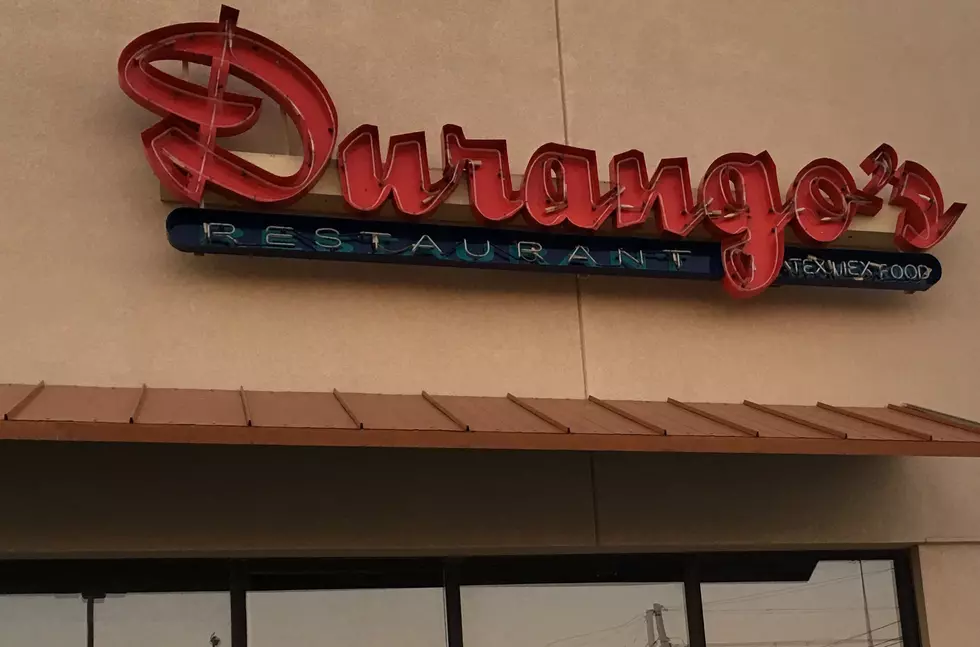 Lubbock's Family-Owned Durango's Restaurant Closes After 17 Years
Jan M., Townsquare Media Lubbock
Lubbock has lost family-owned Durango's Restaurant at 5004 Frankford Avenue.
A Lubbock favorite for authentic Mexican food and Tex-Mex since January of 2002, we're very sad to see a 'closed' sign on their door without warning. Their Facebook page only shows that they are permanently closed, and we can't find any explanation from them on social media. Their doors closed on November 2nd, 2019 according to Lubbock in the Loop.
Durango's website shares that they've relocated several times since opening almost 18 years ago, and this has truly been a family effort.
Here's what they shared on their website:
We opened our first Durangos Restaurant in a made-over convenience store in January of 2002. Since then, we have moved all over town before settling down at 50th & Frankford. Come see us today for a little slice of Mexican food heaven!

Who We Are
We are a family-run and -owned business. Mom and dad, children and cousins all try to keep Durangos running smoothly. A lot of our staff has been with us since before we started out, so they are like family too!
We're sad to see Durango's close their doors and hope the owner find a way to start again in Lubbock.
More From Talk 103.9 & 1340