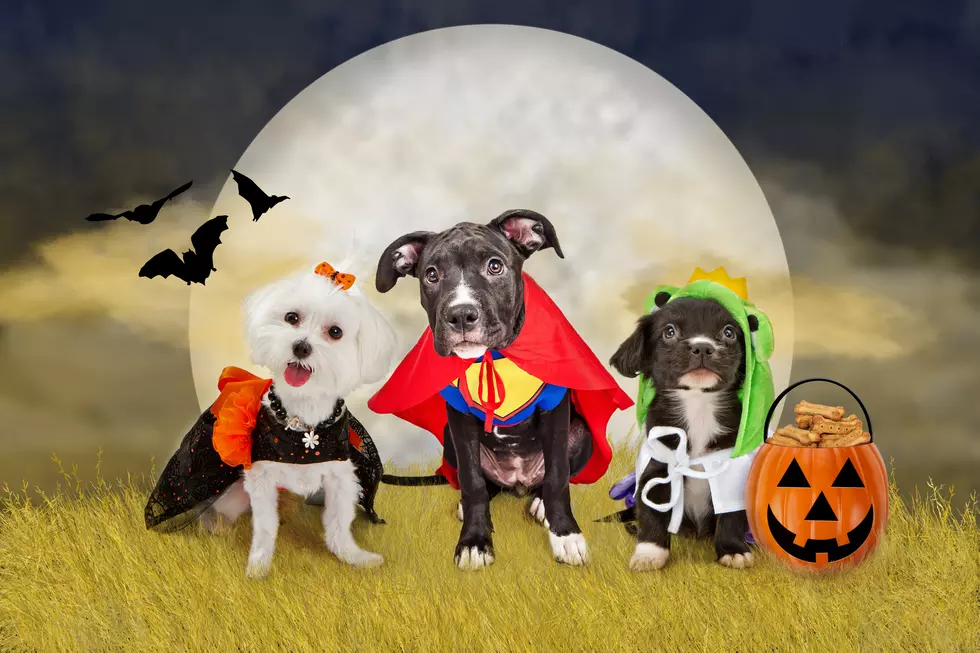 Lubbock Animal Shelter Hosting Epic Adopt-o-Ween Event
Getty Stock/ThinkStock
Enter your number to get our free mobile app
Anybody else love pets in costumes? Halloween is nearly here, and if you are getting creeped out watching spooky movies alone, maybe it's time to adopt a pet.
The Lubbock Animal Shelter Adoption Center (323 SE Loop 289) is partnering with several local businesses to provide a trick-or-treat experience for you and the dog of your choice.
All you need to do is show up at the shelter between 10 a.m. and 6 p.m., pick out a pooch, and take them around to each business on the list for puppy-friendly treats. Special prizes will be awarded to the participants that take a photo with their pup at each stop.
Already have too many pets? That's okay. There's no obligation to adopt any of these adorable candidates. You can simply take them out for the Halloween of their lives, hit up each of the locations for a nice photo with your snuggle friend (there will be real candy too, so you can't lose), and return them to the shelter full of tasty treats and the memories of an exciting day out in the world.
If you don't want the fun to end but are still afraid of commitment, you're not limited to only stopping in for trick-or-treating. You are encouraged to take a break, grab a snack, or take your pup to a park for an extended play time.
It may just be a silly day to you, but I'm betting it means everything to a lonely dog in need of a friend. Get attached. Make Room. Adopt a pet.
More details are available below via the Lubbock Animal Shelter:
---
5 Things to Miss About Lubbock If You Move Away
More From Talk 103.9 & 1340