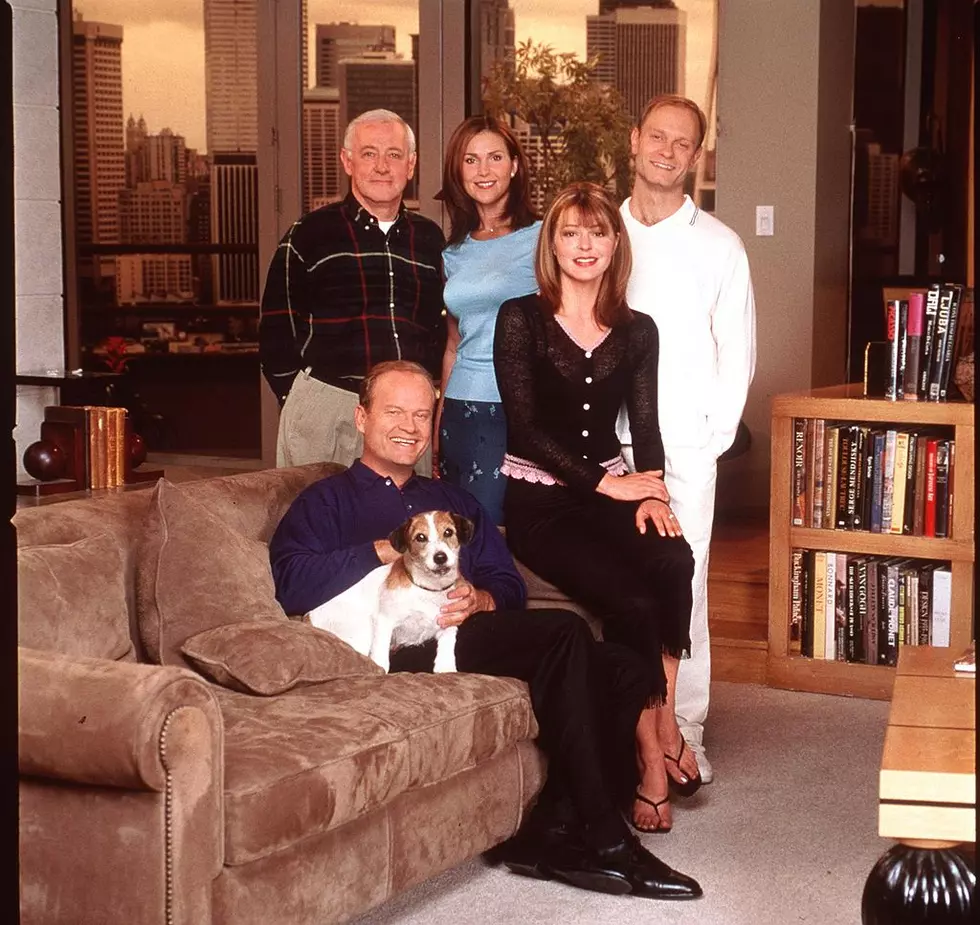 Lack of Sports Sparks TV Show March Madness Bracket on Facebook
Getty Images
The sports world was shocked when the COVID-19 spread forced the NCAA to cancel the NCAA Tournament. The annual basketball tournament that served as a uniting force in the country was suddenly gone. One man didn't like that so he decided to do something about it.
That one man is Scott Rektenwald.
Instead of March Madness playing out in the real world on CBS and Tru TV with NCAA Basketball teams, Rektenwald decided to let the people vote for the Greatest TV Show ever.
The private Facebook group was his brainchild after his initial polls began to pick up steam on his own account. Rektenwald said of the endeavor, "We created this group for fun just at first. I based it off a podcast done by a group called The New Day. I decided it would be fun to do this on social media. Then it began to take off." He continued, "Two days after we started all the sports events started canceling. I realized there was a need now more than ever to have something positive on social media."
Something positive indeed.
The bracket includes four regions: Sitcoms, Family/Cartoon, Drama and Reality/Game Shows.
The voting is now into its second round with some major upsets happening up and down the bracket. The beauty of the TV Show field though, is that one winner might be a gigantic upset to one person and the rightful winner to the next.
While the group might have started small, in just nine days the group has ballooned to more than a thousand people, "This group originally started with just people in Lubbock and now represents people from 49 states (all but New Jersey) and 9 countries from around the world." The group's creator and moderator said, "We have almost 900 people on Facebook participating and 100 on Instagram bringing our grand total to 1,000 people."
That's right, there are representatives worldwide making this an international poll and an act of unity felt in a time where social distancing is physically driving people apart.
The TV Show March Madness tournament will conclude on March 30, with daily polls happening in the group, but plans are already in place to continue on due to people being required to social distance themselves. Maybe the greatest Sports movie is next on the list? Maybe the greatest cheese to put in Mac and Cheese? Best Mustaches on historical figures? The opportunities are endless and in a worldwide poll, the results will be varied and ridiculous. Like CSI beating Friday Night Lights or Frasier being down to Andy Griffith in the second round. Aunt Bee must have baked some pies to influence the results.
The bottom line for Rektenwald isn't that the group finalizes the greatest TV show of all-time. For Rektenwald, and the group, it's about more than that, "We want this group to be a safe, positive and encouraging place when a world is living in uncertain times."