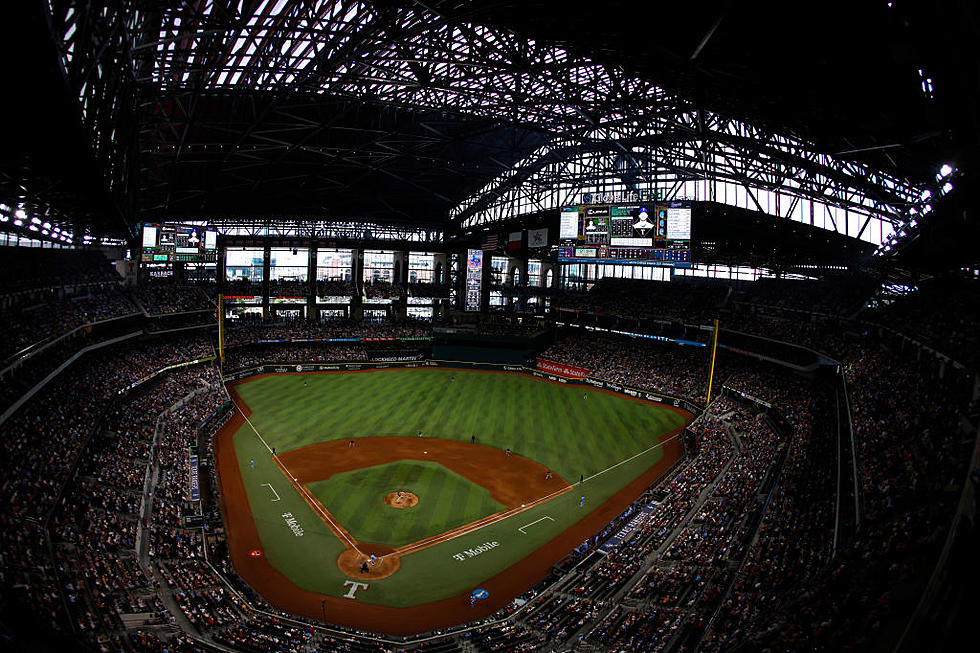 Media Outlets Blast the Texas Rangers Over Lack of Pride Night [OPINION]
Getty Images
Just about every baseball team in Major League Baseball has a Pride Night, normally in the month of June, but there is one team that has refused to put the night on their theme calendar, the Texas Rangers.
And you better believe that media outlets coast to coast and here in Texas have been blasting the Rangers for not having a pride night. This isn't the first year the Texas Rangers baseball club has been blasted by media outlets. Last year there were numerous articles written about how the Rangers were somehow anti-LGBT because they didn't put rainbows on the their team uniform.
So what is the excuse from the Texas Rangers? They welcome everyone to Ranger baseball games according to WFAA.
"Our commitment is to make everyone feel welcome and included in Rangers baseball. That means in our ballpark, at every game, and in all we do – for both our fans and our employees. We deliver on that promise across our many programs to have a positive impact across our entire community."
The Rangers also pointed to their sponsorship of the NAGAAA Gay Softball World Series as part of their diverse impact across the community.
For many in the media, it's not good enough. The Huffington Post blamed the Rangers for giving in to state lawmakers on the issue.
The lack of a Pride night on the Texas Rangers' schedule is reflective of state leadership's stance on LGBTQ issues. On Friday, Texas Gov. Greg Abbott (R) signed legislature that bans gender-affirming care for transgender minors. Last year, Abbott ordered parents of trans kids be investigated, but that was later stopped by a Texas judge.
By the way, the Houston Astros have a Pride Night, and last time I checked Houston was located in Texas.
I applaud the Texas Rangers for having a welcoming environment for all people. No business should be blasted because they don't want to give into a political movement or for standing for their convictions. The Rangers actually put money towards a gay softball organization. Shouldn't that mean more than changing their logo to a rainbow for night?
The Texas Rangers are doing what they think is best for business. Angry mobs, including the media, shouldn't shame them for doing so. The theme nights the Rangers do have? They are supposed to be fun for everyone and not political. And I'm okay with that.
34 Texas Children Went Missing In May, Have You Seen Them?
34 Children from Texas were reported to the National Center for Missing and Exploited Children during the month of May. The range in age and are from all across our state. Please look through the pictures below and see if you recognize any of these missing kids from Texas.
25 Food & Drink Spots Coming to Lubbock in 2023
A Look Inside Lubbock's New Dave & Buster's