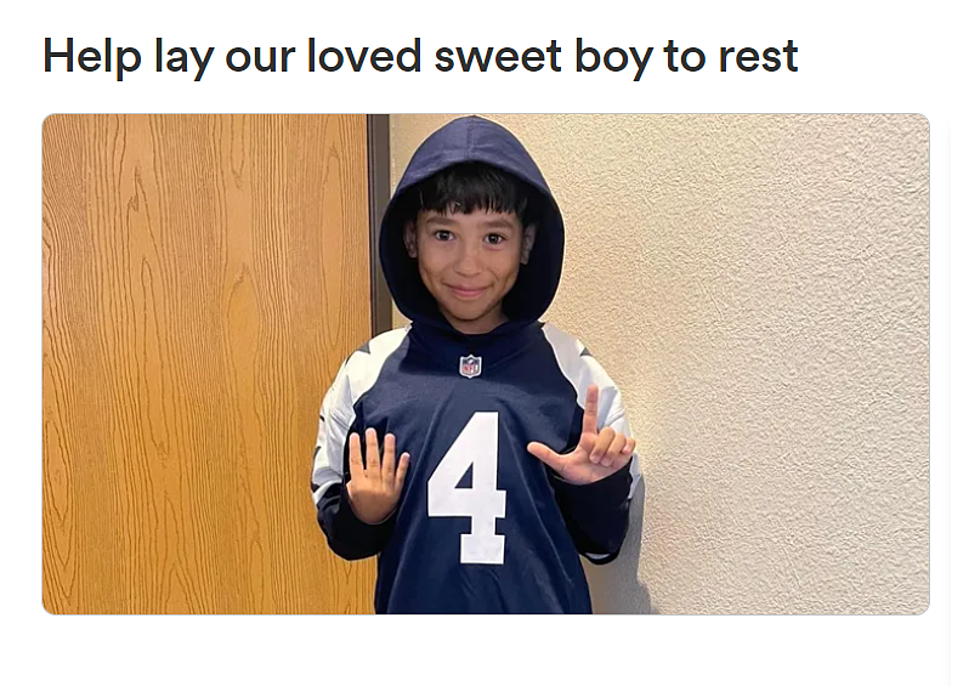 Lubbock Boy Fatally Shot, Family Asking the Community For Help
GoFundMe.com
A 12-year-old boy passed away yesterday in a shooting that occurred in Lubbock. On Tuesday, July 11, officers with the Lubbock Police Department were dispatched to the 1900 block of 44th street at 7:50 p.m. on a call of shots fired.
In a press release the Lubbock Police Department states that when responding officers arrived at the home they did discover the body of 12-year-old Jordan Rosales who was already deceased. The Metropolitan Special Crimes Unit conducted the investigation into the incident and discovered that at the time of the shooting the boy was not alone. Rosales had three other juveniles with him when a 12-year-old and 13-year-old boy both arrived to the residence.
The 13-year-old boy is said to have been the one who brought the gun and while handling it fatally shot Rosales. Both boys were arrested and charge with Trespassing but the 13-year-old was also charged with Evading and Manslaughter. There was some confusion online as to why one of the teens was charged with Manslaughter and not a Murder charge and that is due to murder being a deliberate killing while manslaughter is the unlawful unintentional killing.
The family of Jordan Rosales was devastated after the life of the sweet 12-year-old boy was taken right in front of his siblings. Like any 12-year-old boy Jordan loved playing games, loved watching sports (his favorite team was the Dallas Cowboys), and also loved playing basketball for Iron's Middle School, which he was a star player in.
The family of Jordan is asking for the publics help in laying their son to rest during this difficult time and a GoFundMe has been set up to help with Jordan's funeral expenses. A vigil for Jordan is being held at 9 p.m. on Wednesday at Revival City Harvest located at 3524 Avenue Q.
32 Texas Children Went Missing In June. Have You Seen Them?
32 Children from Texas were reported to the National Center for Missing and Exploited Children during the month of May. They range in age and are from all across our state. Please look through the pictures below and see if you recognize any of these missing kids from Texas.
Lubbock Things To Do With Your Kids This Summer
Lubbock's Mugshot Monday July 3 - July 9, 2023
43 mugshots of people arrested and held in the Lubbock County Detention Center July 3 - July 9, 2023