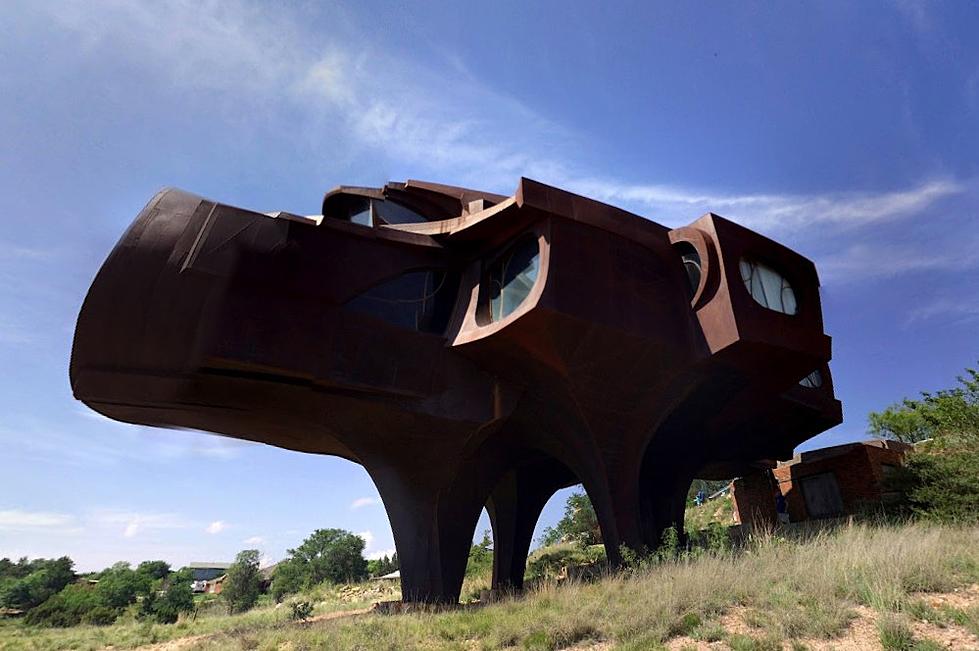 You Can Now Stay At Lubbock's Famous Bruno Steel House
Bruno Steel House, Google Street View
You can soon stay at the famous Bruno Steel house near Lubbock.
The house closed down for a while and now has been bought and will be used for an Airbnb. The Bartosh family has always adored the house and they couldn't turn down the opportunity.
If you would like to know more about the history of the Bruno house and it being built this is a great video for that.
The family has already placed a kitchen, worked on lighting, and has even continued Bruno's vision for stained glass windows inside the house, welding together pieces he's left unfinished along with numerous other upgrades.
So if you have been there before it may look a little different the next time you go.
The house should be on Airbnb's website by mid-summer for people to start staying there. They posted back in March for a June 1st booking date but as of now, I do not see it on Airbnb's website.
If you would like to keep up with the house you can follow their Facebook page. The house is located at 85 E Canyon View Dr, Ransom Canyon, TX 79366-2308.
Walk on the Wild Side in This Safari-Themed Lubbock Crib
You've never seen something
like this
in Lubbock...
Beautifully Unique Lubbock House
More From Talk 103.9 & 1340