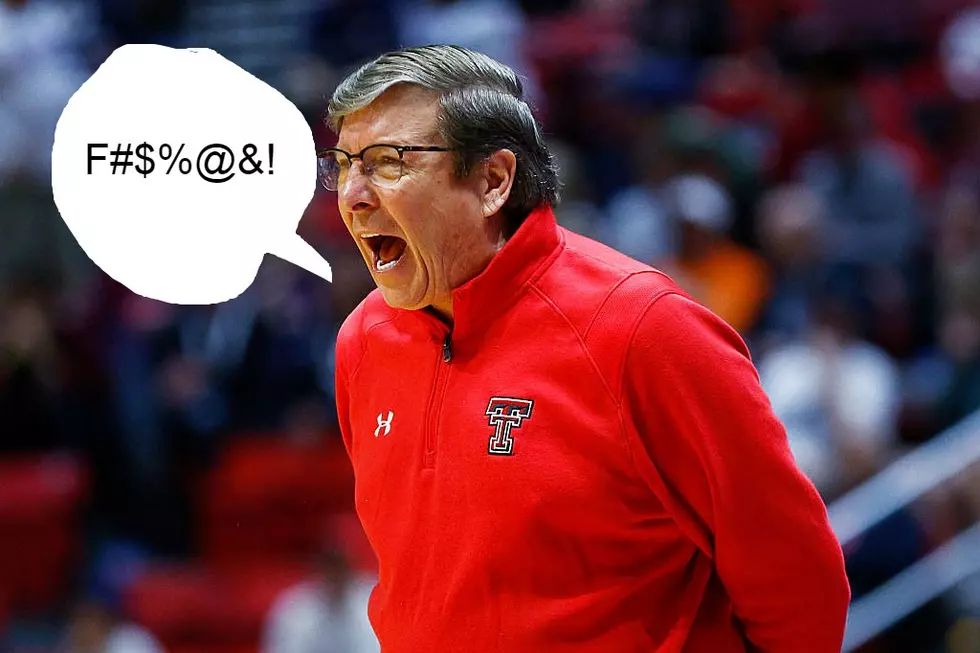 Has Mark Adams Coached His Last Men's Basketball Game at Texas Tech?
Getty Images-Pixlr.com
Boy, we're having all SORTS of trouble keeping Men's Basketball coaches around at Texas Tech, aren't we?
It was announced over the weekend that Texas Tech men's Basketball Coach Mark Adams has been suspended from his role after an incident at a coaching session.
From our colleague Ryan Hyatt:
Everything looked okay right up until the "slaves and masters" comment. Biblical or not, that is a very slippery slope, and Adams apparently went there.
Of course, this comes on the heels of a very disappointing season, in which Tech was favored to do very well and make a strong showing in the upcoming NCAA tournament. Now, the only way Tech is going is to buy a ticket. Even the NIT Tournament (aka the Loser's Bracket) is a huge question mark.
Our very own Rob Breaux also had thoughts on Twitter:
Now, it's hard to speculate if the lack of success this year may have made it easy for Kirby Hocutt to decide to suspend Adams, which could be the precursor to relieving him of his duty. Some people are also saying that this kind of atmosphere has ben swirling around the program for some time, and that Adams comments in practice were the "last straw".
So, where do we go from here?
There is also another (crazy) idea that the door is back open for a familiar face to return to the program...
Think about it.
Chris Beard had success here (and at Texas), and had the respect of the players.  Plus, he's kind of "in between jobs" at the moment. Could we see a familiar face back on campus?
Either way, let's hope that we somehow manage some stability shortly. Otherwise, Texas Tech may never reach the heights of programs such as North Carolina, Duke, Kentucky, etc. who have had long-term coaching stability.
Texas Tech Vs OSU
What We Wish We Could Change About Lubbock (Some Are Totally Possible)
I asked several people, "if you could change only one thing about Lubbock, what would it be?" Here are their answers, and a few ideas on how to make it happen.