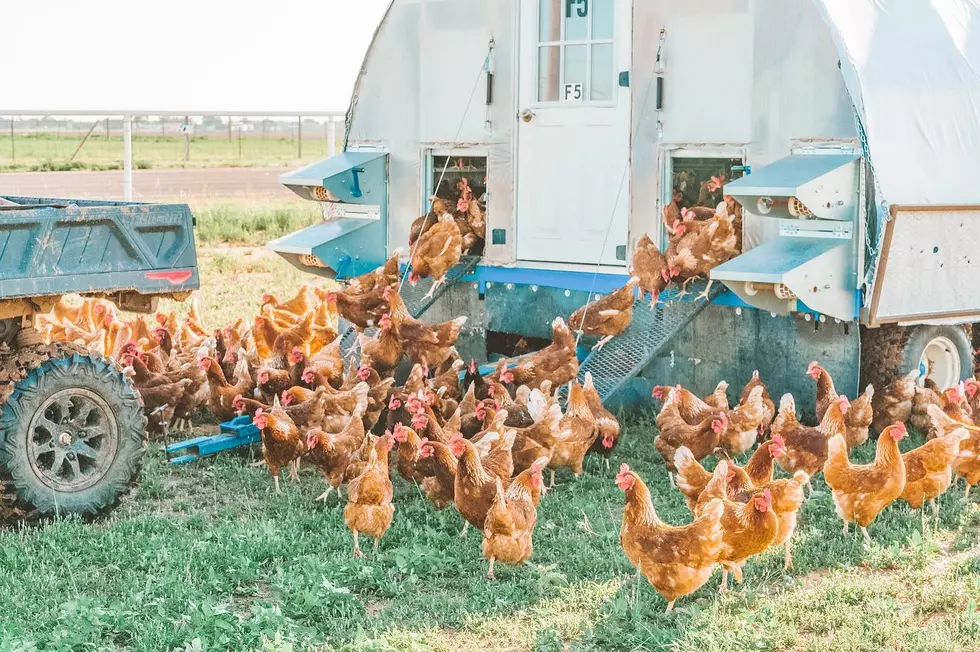 Lubbock Chicken Farm Hosts 3rd Annual Family Movie Night
Alcove Farms via Facebook
Fall is officially here which means the weather is cooling down, people are spending more time outside, and businesses are putting together fun events for friends and families to enjoy.  
Many of these events are focused on spending time outside to enjoy the lovely fall weather before it gets too cold out. One Lubbock business is doing this by hosting their annual outdoor movie night. 
Alcove Farms is a local poultry farm in Lubbock that sells both eggs and chicken. You can buy directly from them or find their eggs for sale at local grocery stores including Market Street and United Supermarkets.  
Along with what they sell, they also host a movie night on the farm every year. This year is their third time hosting this event and they are planning to show the movie 'Chicken Run'. 
It will take place on Friday, October 6th from 6:30 to 9:00 p.m. at 7919 4th Street. 
Along with the movie they will have hayrides, food trucks, lawn games, and activities that the whole family can enjoy. They simply ask that you bring your own blankets or lawn chairs to sit and enjoy the movie.  
If you are interested in attending the Alcove Farms Movie Night, you do have to get tickets for this event, but they are available for free online.  
You can find more information about the event, stay posted on any updates, and find more information about getting tickets, on the official Facebook event page. 
15 Things to Do in Lubbock This Fall
Here are some fall events happening around Lubbock that you don't want to miss.
25 Photos of a Lubbock Home With a Built in Salon
This stunning
Lubbock house
was for on the market for a long time and finally sold earlier this month.
Lubbock Cursed Buildings: 2001 Clovis Rd
More From Talk 103.9 & 1340