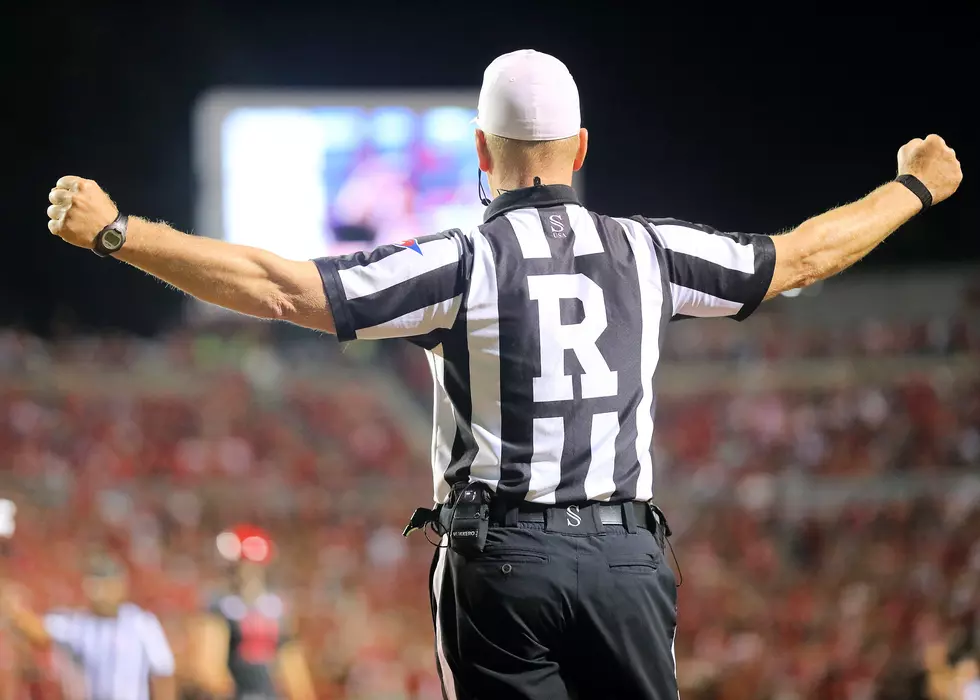 Texas Is Experiencing A Referee Shortage For An Embarrassing Reason
Photo by Gene Gallin on Unsplash
Across Texas, high school athletes are experiencing irregular schedules. The problem? Too few referees are available to officiate games. There are plenty of Texans who love the game, be it football, baseball, basketball, etc., and know all the rules. So why isn't anyone stepping up to do it?
Sure, COVID-19 caused a huge upset to athletics in general. However, most everything has had the chance to bounce back, but sports officials have not. Clearly, it's no longer COVID causing the problem.
The real reason is incredibly embarrassing: it's bad sportsmanship, primarily from parents. Ouch.
When the National Association of Sports Officials conducted its most recent nationwide survey during the summer of 2017 — drawing more than 17,000 participants — 57 percent said sportsmanship toward officials was getting worse. When it was asked who caused the most problems with sportsmanship, parents (39 percent), coaches (29 percent) and fans (18 percent) were identified as the top culprits.
When I had a kid in T-Ball, I saw this happen in real-time. Parents berated the referee, even screaming and banging on the fence when they felt the ump had made a bad call. Did you catch that it was T-BALL? A sport with athletes who are five years old?
This is a problem nationwide, but the bad behavior got really bad in Texas when a student assaulted a referee:
Emmanuel Durón, a football player from Edinburg High School in South Texas, attacked a referee, Fred Gracia, after being ejected. He was later arrested and charged with assault causing bodily harm.
So what can we Texans do to be better? There's an initiative called Ban Bad Behavior that has tips, primarily for coaches, on how to "set the tone" for fans and players. Additionally, the Texas Association of Sports Officials has set an official policy on how to deal with problem schools in which referee abuse is rampant.
But ultimately, it is up to every sports fan to check their behavior at games, if they'd like to still be able to enjoy them. It's up to parents and coaches to lead by example and model sportsman-like behavior to students on the field and in the stands.
Like anything, if you abuse it long enough, it'll eventually go away. Can you imagine a Texas without Friday Night Lights? You might not have to imagine it, if we don't fix this issue.
20 Unique Texas High School Mascots
With so many different high schools all over the state of Texas, there are many unique mascots to choose from. Here is our top 20.
How These Texas Cities Got Their Names
Texas is Home to 11 of the Most Unique Guinness Book World Records
Texas is known for a lot of things. What you may not know is that Texas is the holder of many different Guinness Book World Records. Let's take a look at 10 unique records that are still held today.
More From Talk 103.9 & 1340