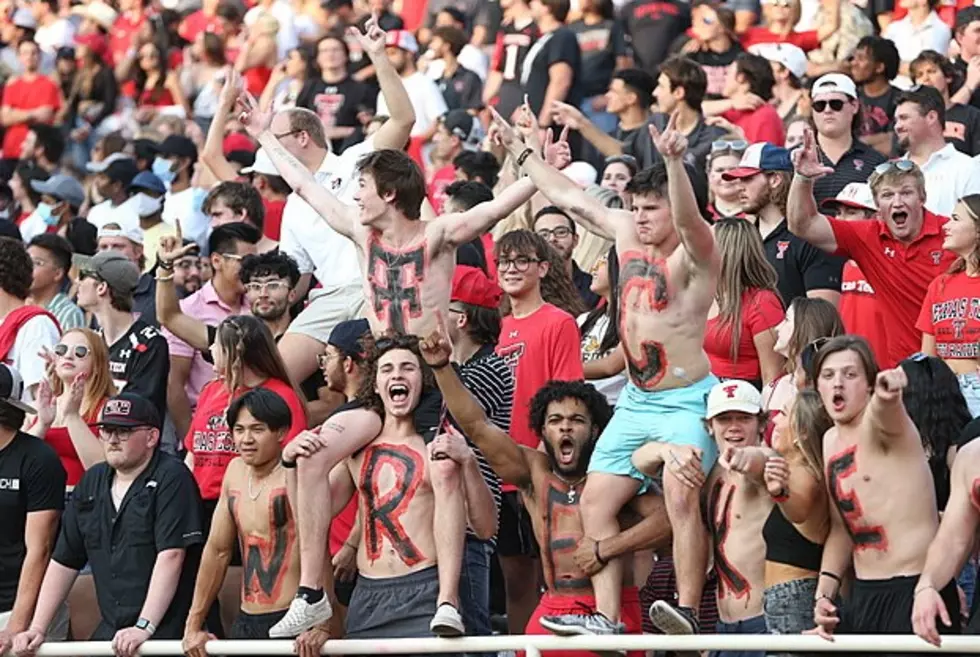 It's Official: Texas Tech Vs. Texas Longhorns Is A Red-Out
Paul Roberts for KKAM.com
If you have tickets for the big game on Saturday in Lubbock against the Texas Longhorns you better get your red gear ready.
It has been official that Texas Tech athletics is asking the crowd to red-out the Jones for the last ever conference game against UT in Lubbock. This is going to be a crazy game with people all over Texas coming in.
If you don't have any red you want to wear, don't worry a bunch of the local stores here have joined in on the fun and are selling some shirts for the game you don't want to miss out on.
The Matador says they will be releasing their shirts for the red-out game tomorrow, September 20th and you can buy them online or in stores to be ready for the game.
"The Matador is geared up with all things red and black for this coming weekend's game against UT.  Come see our Beat UT exclusive designed tee and don't forget to grab your game day essentials because it could be a hot one!  The Matador has clear purses, sunscreen, sunglasses and the ever popular straw hats and boonie style hats to keep you safe out there in the sun! Shop 2 locations, on the corner of Broadway and University or our newest location on 103rd and Quaker. Let's wreck those Longhorns," said Stephanie Massengale, President of The Matador.
Red Raider Outfitters made some hilarious beat Texas shirts you can buy in stores and online, take a look.
You know I will be decked out in red at the game this weekend. Being from Austin my whole family is going to be in town for the game and will be in the other colors I have to represent. I know a lot of you probably have friends and family like that and understand.
So get out the best color in the world and cheer loud because it is going to be a great day to be a Red Raider on Saturday. Kick-off is at 2:30 p.m and you can watch the game on ABC or ESPN. Wreck 'em!
50 Breathtaking Photos of a Historical Home Across From Texas Tech
This house is located
at 19th and Flint
, meaning that the view from your front yard is the beautiful Texas Tech campus. Take a look inside this historical home:
Texas Tech Football Media Day 2022
Joey McGuire's first media day.
More From Talk 103.9 & 1340