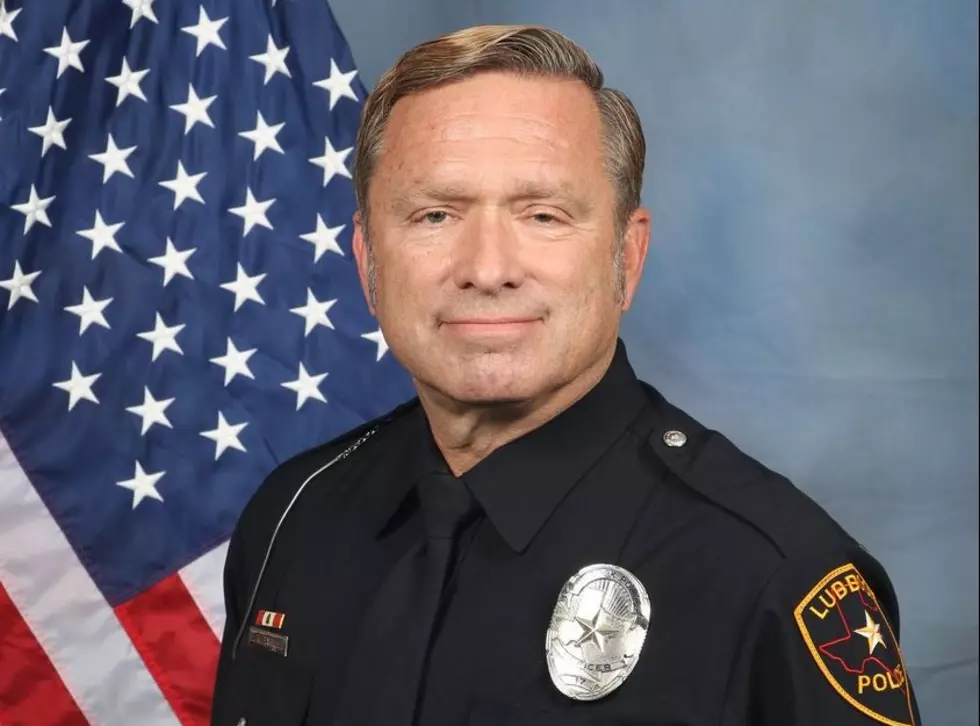 Injured Lubbock Police Officer Is Released From the Hospital After Being Struck by Car
Lubbock Police Department via Facebook
A senior officer with the Lubbock Police Department has been released from University Medical Center after a vehicle stop turned into an assault.
Lubbock Police Department released the current condition of Officer Larry Barnhill, who was released from the hospital Wednesday after suffering a spinal cord injury, a broken rib, and an injured knee after being struck by a vehicle.
KAMC news reported that the Lubbock Police Department received a report of teens doing donuts in the parking lot of Clapp Park. Officer Barnhill responded and ran the plates of the vehicle doing donuts in the parking discovering that the car had been reported stolen. Barnhill exited the vehicle to approach the suspects, but they drove off, intentionally striking the officer with the vehicle to avoid being arrested.
A group of people were barbecuing in the park to celebrate Labor Day when they heard a gunshot and ran over to check on Barnhill. The officer had fired one round at the vehicle as it fled the scene, and Garcia was able to point in the direction the vehicle fled.
Another officer's patrol unit pursued the vehicle, but the suspects crashed into a car driven by 18-year old Joshua Ford at 50th Street and Avenue U. The suspects, a 14-year-old male, 14-year-old female and a 15-year old male, crashed the stolen vehicle and fled the scene on foot.
All three were later found and taken into custody at the Lubbock Juvenile Justice Center. Ford was transported to Covenant Medical Center for minor injuries sustained in the crash.
---
The teens were charged with Unauthorized Use of a Motor Vehicle and Evading Arrest, while the 14-year-old male driver had additional charges of Evading Arrest in a Vehicle and Aggravated Assault on a Peace Officer. It's now up to the District Attorney's Office to decide if all three teens involved in this incident will be charged as adults.
Officer Barnhill is currently recovering at his home and will remain on injury leave until further notice.
25 People Arrested in Lubbock on Tuesday, September 6th
Mugshots of people arrested on September 6th, 2022 who were held in the Lubbock County Detention Center.
41 People Arrested Labor Day Weekend in Lubbock
Mugshots of people arrested on September 3rd-5th (Labor Day weekend) that are currently being held in the Lubbock County Detention Center.
10 Invasive Species in Texas That You Should Kill on Sight
These are 10 invasive species found in Texas that you shouldn't feel bad about killing.
More From Talk 103.9 & 1340