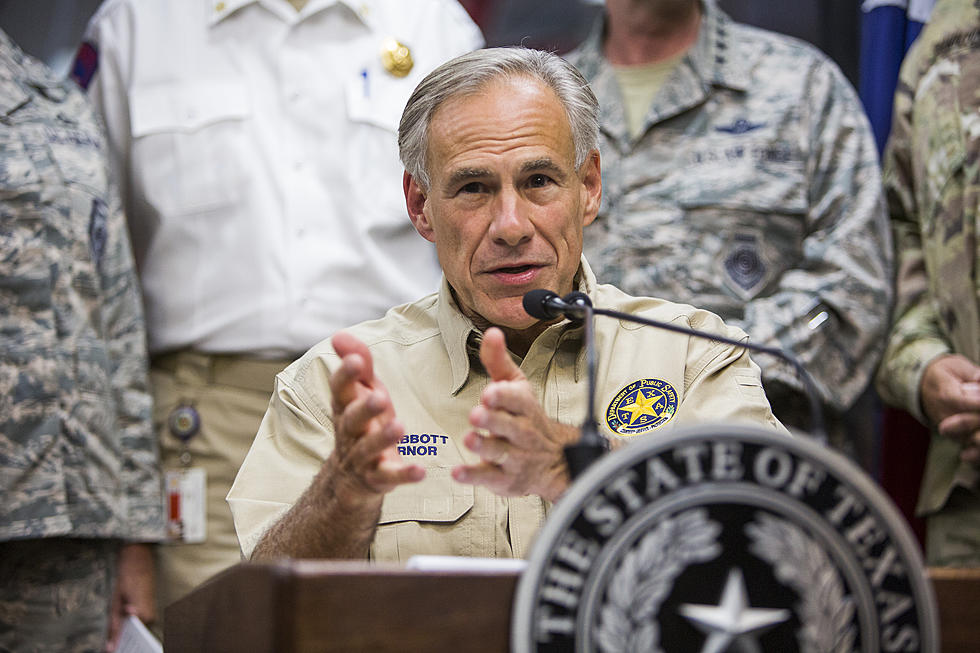 Illegals to DC? Gov. Abbott's Talk Was Tougher Than His Actual Bus Order
Drew Anthony Smith, Getty Images
On Wednesday, Texas Governor Greg Abbott made headlines across Texas and the nation when he announced that Texas would be busing those who illegally crossed the southern border into Texas to Washington, D.C.
During his speech, the governor said the motive behind the move was to help local officials who have been overrun by illegal immigrants. According to the New York Post:
"To help local officials – because communities are being overwhelmed by hordes of illegal immigrants who are being dropped off by the Biden Administration – Texas is providing charter buses for these illegal immigrants who have been dropped off to Washington, D.C.," the Republican governor said Wednesday.

"We are sending them to the United States capital where the Biden administration will be able to more immediately address the needs of the people that they are allowing to come across our border," he added.
Governor Abbott's announcement drew swift backlash from Democrats, activists and others who opposed the move and called it "mean-spirited." In fact, the announcement led Rolling Stone magazine to write that Abbott was staking his "claim as the most evil Governor in America." Ouch.
But then the actual order was released to the media and public, and what had seemed like a big announcement earlier was now a PR stunt.
Yes, Texas will charter buses that will be sent to Washington, D.C., but no one will be forced to go, as the Texas Tribune pointed out:
The governor's office clarified that the program is completely voluntary for migrants and would happen only after they had been processed and released by the Department of Homeland Security. And in addition to buses, Abbott also ordered the state to charter flights to transport migrants to the nation's capital. The migrants would have to show documentation that they had already been processed by DHS. Many immigration advocates have noted that providing transportation services for asylum-seekers to reach their final destination is something the state should invest in.
Gov. Abbott can say this is what he meant the entire time, but the tone of the press conference and the press release are very different -- and disappointing for those who were hoping to see more action along the border.
Now you can cross illegally into Texas and get a free trip to Washington, D.C. Not a bad deal, really.
39 Eateries With a Patio in Lubbock
The Top 25 Restaurants in Lubbock With At Least 1,000 Reviews
These are the top 25 restaurants in the Lubbock area with at least 1,000 online reviews.
More From Talk 103.9 & 1340