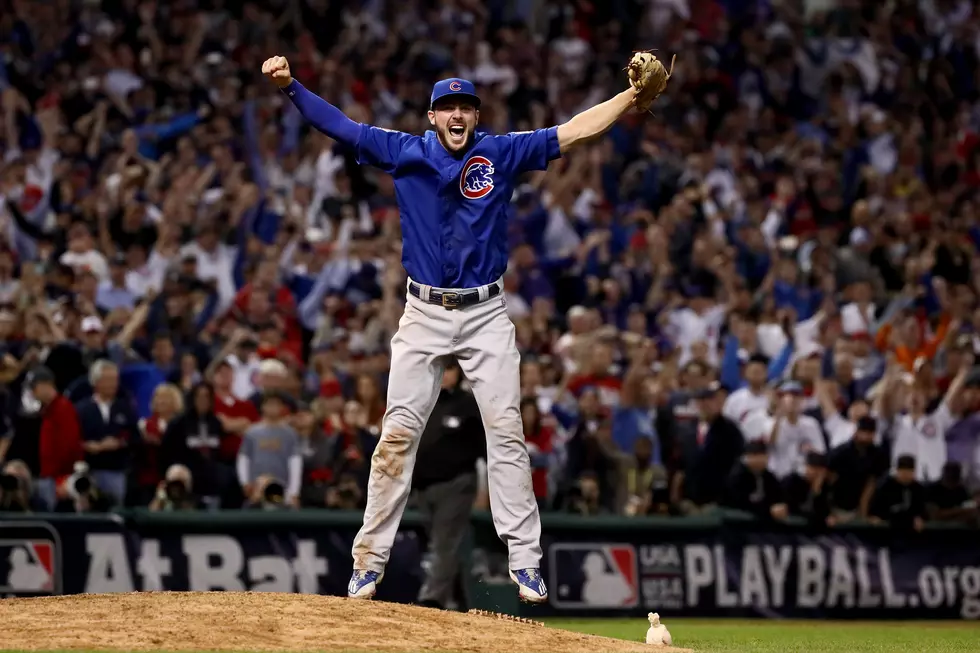 Chicago Cubs Win 2016 World Series [PHOTOS]
Ezra Shaw, Getty Images
Cubs infielder/outfielder Ben Zobrist hit the go-ahead double in the top of the 10th inning to give his team the lead a 7-6 lead.  The Cubs would then add another run to extend the lead to 8-6 before the Indians came up to bat in the bottom of the 10th inning.
Cubs All-Star closer Aroldis Chapman blew a three-run lead with two outs in the eighth inning to add to the tension of the game. Indians outfielder Rajai Davis hit a homer to left off of Chapman which tied the game at 6-6.
"Honestly, we just got together. Jason Heyward called a meeting (for) only the players," first baseman Anthony Rizzo told FOX's Ken Rosenthal. "And we rallied together. We rallied strong. We knew we could do this. And we pulled together, and the boys believed."
The 2016 World Series victory is the third World Series title for Cubs executive Theo Epstein, who won two World Series previously with the Boston Red Sox. The Cubs came back from a three games to one deficit to win the 2016 World Series.
More From Talk 103.9 & 1340