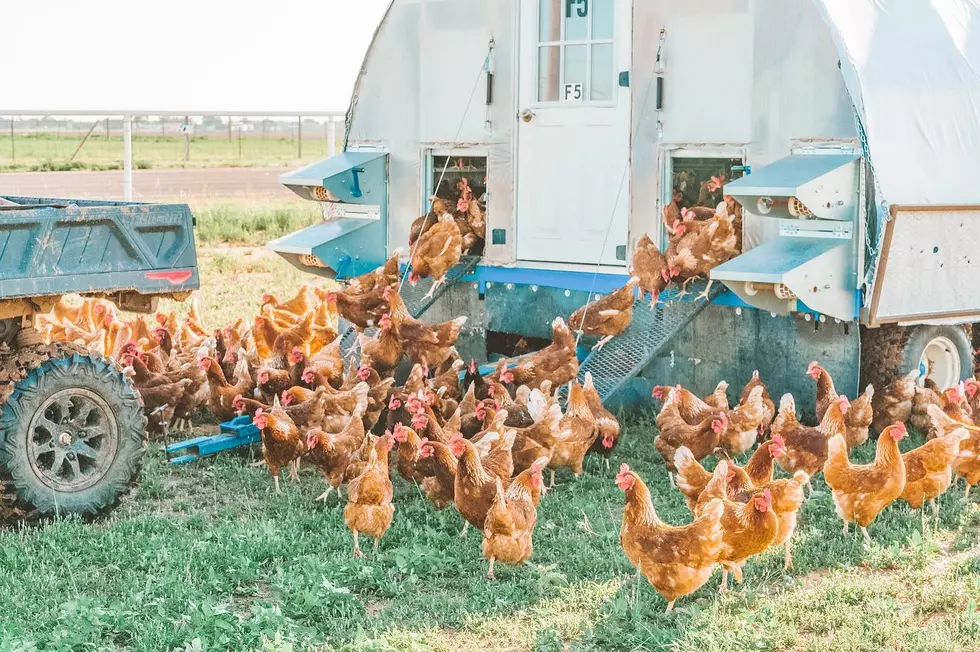 Bring the Whole Family to Alcove Farms' New Farmers Market
Alcove Farms via Facebook
Alcove Farms is an all-natural, organic fed, non-GMO, farm that produces eggs and chicken here in Lubbock, Texas. They have more than 3,000 happy hens laying their delicious eggs that you can purchase straight from the farm, at United Supermarkets, Market Street, H-E-B and the Wolfforth Farmers Market.
Now you can not only meet the chickens and the farmers that care for them, but also purchase eggs, enjoy family-friendly games, try out food trucks and buy locally-produced foods at the Farmers Market at Alcove Farms. They will be hosting their own farmers markets every Tuesday afternoon from 3 – 7 p.m. at 7919 4th Street.
They've hosted a few of these markets so far this season but are currently on a brief pause. They always keep their patrons updated through their Facebook page, so if you plan to go be sure to check their page to make sure there weren't any changes made to the schedule. Hopefully once the weather calms down the market will be back up and running for everyone to visit.
I've been purchasing Alcove Farms' eggs for a few months now and I love them. It's great to know that I'm supporting a local business that truly cares about their product and keeping their animals happy and healthy. If you want to learn more about Alcove Farms you can read about their story and how they care for their animals on their official website. You can also stay up to date with the farmers market or any other special events on their Facebook page.
Follow These 10 Tips to Keep Your Kid's Skin Sun Safe
Here's how to make sure your kids' skin is protected in Texas' scorching summer heat.
Top 10 Ways to Lower Your A/C Bill This Summer
More From Talk 103.9 & 1340