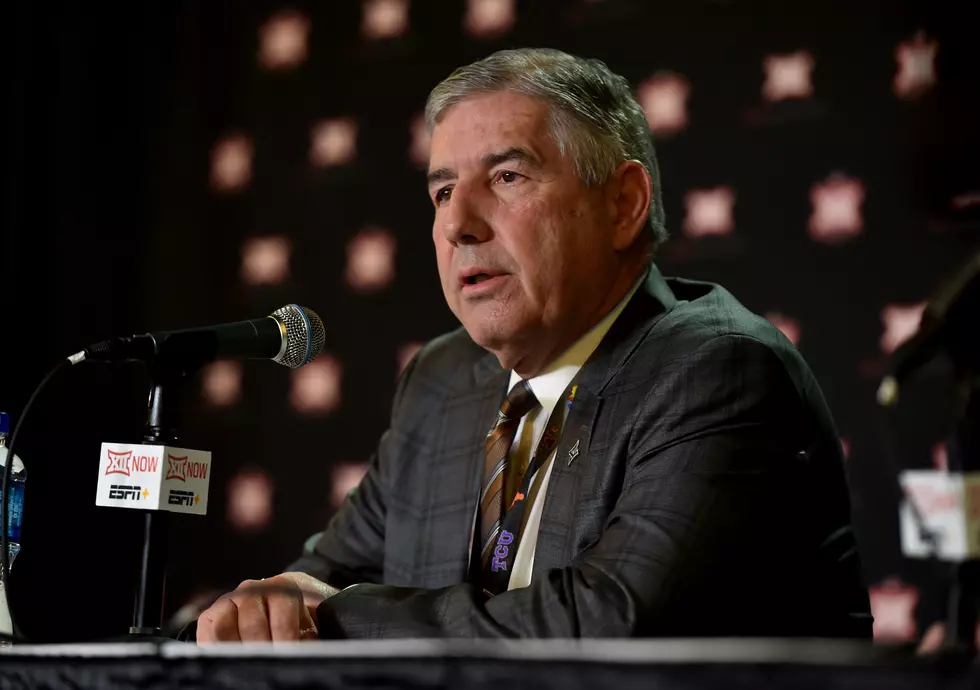 Big 12 Conference Revenue Distribution Slightly Declines Due to No 2020 Basketball Tournaments
Ed Zurga, Getty Images
Friday afternoon, the Big 12 Conference's 2019-2020 media and television revenue figures, along with per-school distribution levels, became public. After 13 seasons of consecutive increases in conference revenue, the Big 12 Conference is reporting a decline for 2019-2020.
The Dallas Morning News' Chuck Carlton was the first to report on the 2019-2020 revenue distribution for the Big 12. Each of the 10 schools in the conference will receive about $37.7 million.
A year ago, in May 2019, Carlton reported that each school in the Big 12 received $38.8 million, and in May 2018, each school received $36.5 million.
One major caveat with the Big 12 Conference's revenue figures is that they are only for first and second tier media rights. Each of the 10 schools in the Big 12 retains their third-tier rights, while other major conferences have bundled together their first, second, and third-tier media rights into one package then sold to the networks. Right now, the Big Ten, SEC, PAC-12 and ACC have all sold their media rights in this manner.
The Texas Longhorns have the most lucrative third-tier rights package with ESPN's Longhorn Network (LHN), averaging $15 million per season. The ESPN contract for LHN runs through the 2030-2031 season.
More From Talk 103.9 & 1340