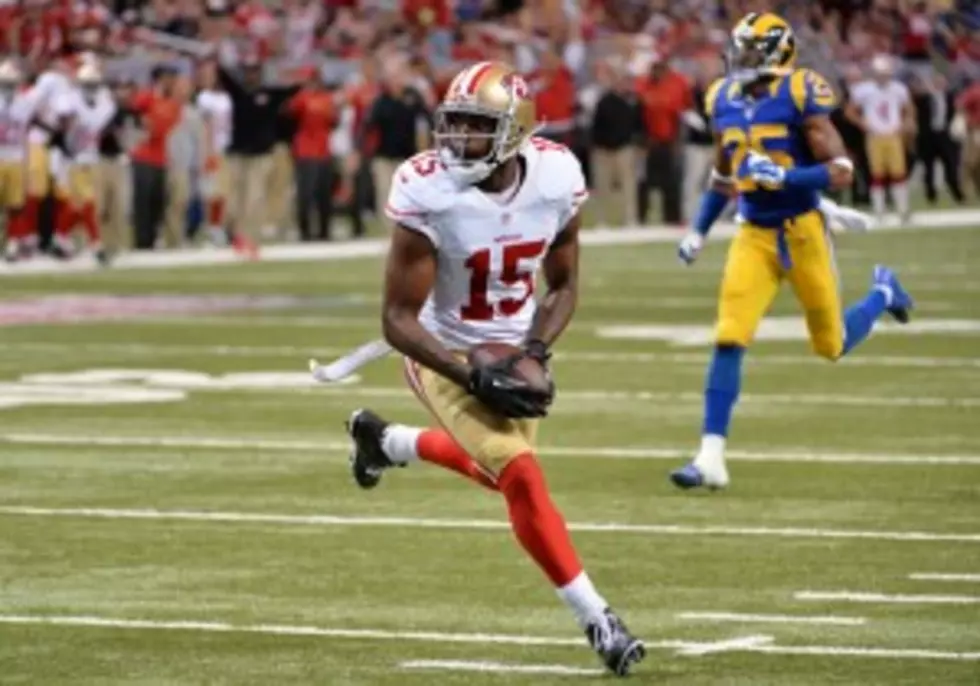 49ers Overcome 14-Point Deficit to Beat Rams in Monday Night Football
Michael Thomas, Getty Images
Last night's Monday Night Football game was a flashback to the 2000's and "Greatest Show on Turf" as the San Francisco 49ers played at the St. Louis Rams. The 49ers overcame a 14-point deficit to win 31-17.
The Rams jumped out to a 14-point lead in the first quarter. Benny Cunningham got the scoring started with a 1 yard touchdown run. Then, Austin Davis threw a 22 yard touchdown pass to tight end Lance Kendricks.
The 49ers first chance to score came halfway into the second quarter as Phil Dawson connected on a 54 yard field goal.  Then in the closing minute of the first half, Colin Kaepernick threw the first of his three touchdown passes in the game; an 80 yard pass to Brandon Lloyd.
The third quarter completely belonged to the 49ers with Kaepernick throwing a 32 yard touchdown pass to Michael Crabtree and an 11 yard touchdown pass to Anquan Boldin.
The Rams offense completely stalled in the second half.  On their first
With the win, the 49ers record is now (4-2) and they are in second place in the NFC West.  Next Sunday they play against the Denver Broncos in Sunday Night Football.  Broncos pregame starts at 5:35p on SportsRadio 1340 The Fan.